Since its launch in 2016, TikTok has amassed an enormous following, especially among the younger crowd. Nearly half of its users are millennials, and from Gen Z. If your brand is looking to reach the younger market, TikTok can be a powerful platform.
How important is it to have a presence on TikTok? The social media platform announced over a billion active monthly users in 2021. This milestone is an impressive feat, considering how young the app is. Given its immense popularity, your brand should take advantage of TikTok's user base to reach your goals.
Once your brand has decided to open a TikTok account, the next step is to determine your niche. While you can follow TikTok trends and challenges, this won't help your brand in the long haul. This strategy is not sustainable, and it won't help you establish your brand on TikTok. Like any other social media platform, you must find your niche on TikTok.
What is a TikTok niche?
Before you establish your TikTok niche, you must understand what it is in the first place. Basically, your TikTok niche is how you focus on a smaller subsection of a larger market. For example, if you're creating an account on fitness, yoga or high-intensity interval training (HIIT) would be considered a niche.
By focusing your efforts on a specific market, your brand will be able to find areas with less competition. When you establish a niche, your audience is smaller. However, this targeted audience will more likely engage with your content and may even share them with their respective accounts. In short, you have a better chance of getting market shares. Your content will be more hardworking because it targets a smaller group of people.
As with any social media platform, the key to monetizing on TikTok is to have an engaged audience. This means likes, comments, and shares. Establishing your TikTok niche helps your brand form a community of active followers. If your goal is to grow your brand on TikTok, establishing a TikTok niche can yield good results in the long haul.
How do you find your niche on TikTok?
Research is key for your brand to find the best niche that mirrors your brand and helps you achieve your goals. Here are the steps your brand should take to find your niche on TikTok:
Analyze the niche market. For your brand to find its niche, you need to deep dive into TikTok's niche market. In a niche market, your audience will be particular individuals with very defined interests and needs.
For example, there are many niches or sections within the market of smartphones: high-end flagship phones, budget-friendly ones, and mid-range options. You can narrow this down even further. Your micro-niche can be budget-friendly smartphones for college students.
There are different ways to refine a market depending on your audience's needs. These include demographics, location, interests, behavior, price, and quality. When it comes to niche marketing, your role is to offer a solution to a particular problem or pain point. By hyper-focusing your efforts on TikTok, you have less competition.
While the goal is for you to find a niche market with fewer competitors, you still want to make profit. The trick to maximizing niche marketing is to find a segment that's already spending money and has room for growth.
You can expect a better return of investment or ROI when you focus your marketing efforts on a specific target market because these people will most likely buy your products or avail of your services.
Check on TikTok niche trends. Niche trends can be your stepping stone to success in TiktTok marketing. Why? Niche trends focus on your niche market's interest in topics over time. This will help your brand figure out if there is a growing interest in this niche over time or if it's failing.
In short, you can validate if the niche you're eyeing is worth exploring. Luckily, there's a straightforward and accessible online tool you can use to check niche trends – Google Trends.
Google Trends allows you to analyze the popularity of top search queries in Google Search across different regions and languages. This website utilizes graphs to compare the search volumes of various inquiries over time. It helps you visualize people's growing or failing interest of people on specific topics.
You can check various niche trends on Google Trends for free. Aside from Google Trends, you should also check trends on other websites such as Twitter and Pinterest. Validating niche trends on various platforms help reinforce the possible effectiveness of a particular niche.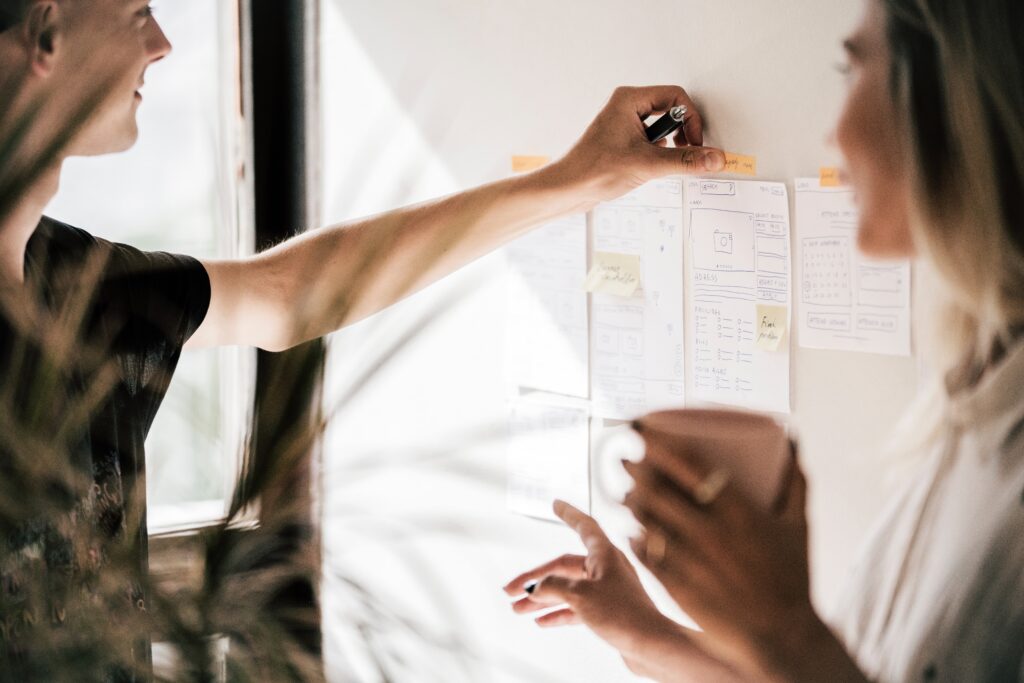 Study what your competitors are doing. Competitor analysis is vital for any effective marketing strategy. You need to know what your competitors are doing for your brand to stand. This will also help you determine how intense the competition is for your target market.
Analyzing your competitors also helps you understand the demands and expectations for your target niche as a whole. This is instrumental in developing compelling content your audience will appreciate.
You also need to figure out why customers are choosing them in the first place. To determine this, you need to understand the unique selling proposition. What makes them stand out from other brands? This helps you pinpoint what makes your competitor special in customers' eyes.
Are your competitors on top of niche trends? Their level of proactiveness shows you what you can expect from them in the future. You also need to check the frequency of their posts.
The key is to focus on a niche where you have a good chance of getting some shares in the market. The last thing you want is to compete with a big brand with a massive budget for content creation and promotion.
Basically, you need to figure out what works for them so your brand can develop a strategy that can work for you. Your goal is to stand out and address what a specific target audience needs. Your content should be distinct for your audience to determine what makes your brand special.
Target the right audience. TikTok is most popular among the younger generation. If your brand sells products for senior citizens, TikTok might not be the best platform for you to invest in.
If your target market falls under TikTok's user base, you should make the most of it. TikTok can be a great creative outlet for your brand to market different offerings. You can use TikTok as an opportunity to show people another side to your brand. At the same time, it can generate brand awareness among the younger crowd.
What type of content should you create on TikTok?
Now that you've narrowed down the TikTok niche you'd like to explore to grow your brand on the platform, you should create content. Here are some valuable tips to help your brand reach its target market on TikTok:
Use TikTok differently. It would be easy to approach TikTok how your brand posts on other social media platforms. However, the most successful brands on TikTok understand that you need a different strategy. You need to produce content that's specifically for TikTok and its users.
This strategy is important not just because the users on TikTok tend to be from the younger generations. People use the app different from other social media platforms. The content you see on photo-sharing apps tends to be edited, polished, and aspirational. It's carefully curated for aesthetic purposes.
On the other hand, content on TikTok is known to be less polished and more realistic. In short, it's more relatable to people. The most successful brands learned this difference and have developed content that would entice the people on TikTok.
A great example of this is The Washington Post. The content on their Instagram and Facebook accounts is usually severe and straightforward. It's as informative as you can expect given that they're a respected newspaper. On the other hand, their TikTok account posts different kinds of content. They still feature the same headlines and topics, but their videos are more fun, engaging, and generally trend-driven.
Don't be afraid to experiment. Many brands have found success on TikTok by adopting an experimental mindset. TikTok's algorithm will quickly reward the content that your audience watches and engages with and promote your videos further to a broader audience.
Being exposed to a broader audience is a great opportunity for your brand to grow its following on TikTok. The bigger your audience is, the more chances you can convert them into your customers.
As you experiment with different content, you'll better understand your niche market and determine what kind of content they respond to the most. Once you've figured out the formula that works for your brand, you should double down on your efforts to maximize engagement and results.
At the same time, experimenting with different content helps your brand figure out what your audience doesn't respond to well. This is instrumental in optimizing your resources and developing more compelling content moving forward. TikTok is all about fun and creativity, and you should maximize the platform and its various tools to grow your brand even further.
Make more videos, not ads. On the one hand, TikTok has a paid advertisement program where you can place videos on users' For You page. There's nothing wrong with investing in paid ads on TikTok. However, you can save a lot of money by developing compelling content that TikTok's algorithm will help promote for free.
The more organic your posts are, the bigger chances they will resonate well with your target audience. After all, people are on TikTok usually for entertainment purposes, not for commercial reasons.
Show how your brand can improve people's lives. A lot of products have become immensely popular because of TikTok. This includes offerings from smaller companies that don't have the budget for massive marketing campaigns. The hashtag #TikTokmademebuyit stretches across every product category and niche.
How can your brand possibly be included in this coveted list of popular products? You can create content that demonstrates the value of your products or services. People should see why investing in your brand is worth their time.
Once people see the value of investing in your brand, you can create a loyal fan base. Their organic content can help further propel your brand and increase awareness to a broader audience. Slowly but surely, your brand can establish a bigger audience and convert more people to customers.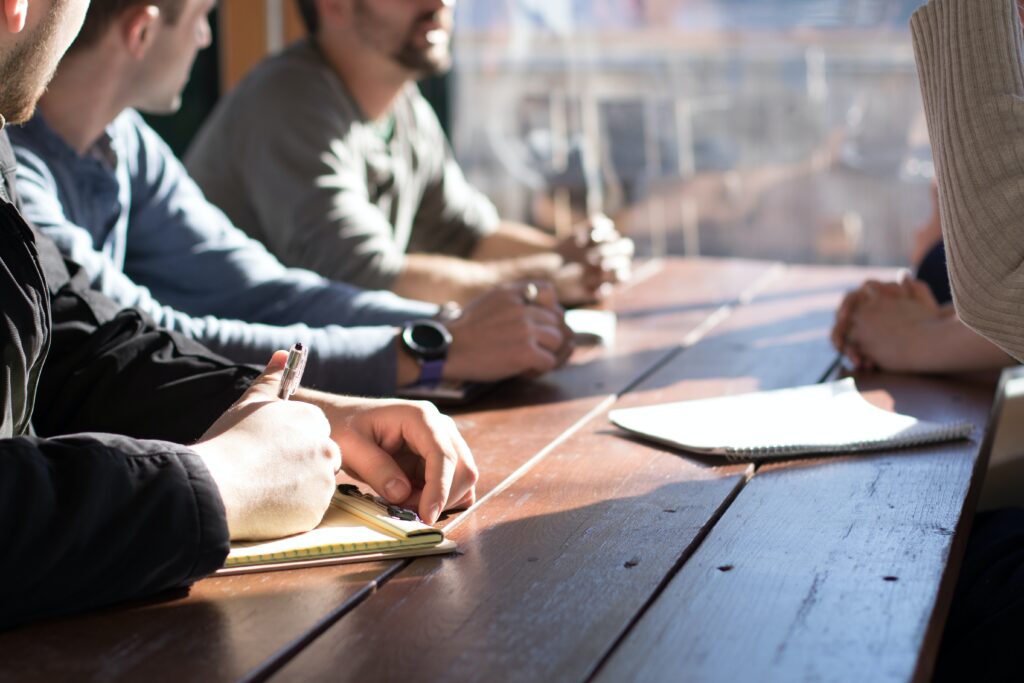 Partner with content creators to promote your brand. Like other social media platforms, collaborating with content creators can yield good results. Investing in these partnerships can pave the way for your brand's success. However, you shouldn't just partner with a famous TikTok influencer. You need to find the right people who can reach your niche market.
You need to circle back to your target audience to find the right influencers. Who does your target audience look up to on TikTok? When it comes to influencers, you shouldn't just choose those with a big following. You should also search for users with the same target market. These people may not necessarily have millions of followers, but their followers are people who can afford and use your products or services.
Basically, your goal is to look for quality, not quantity. People on TikTok appreciate organic content more, so you should be strategic regarding the content creators you partner with. Who would most likely use your products or services? Answering this question is vital in finding the right people.
By following these steps, your brand can find its niche and create high-performing content that can grow your brand. If you want your brand to stand out, you need to figure out what your niche is so you can develop compelling content your audience will appreciate.
Navigating through the TikTok game can be daunting, and fortunately, you don't have to find your TikTok niche by yourself. We at BrightMinds PH have content specialists willing to help you out! We can help your brand find the best niche market so you can focus on what you do best. If you're interested to know more, message us today for a free quote!