Social media can be a powerful tool to boost brand awareness if you play your cards right. Among the social media platforms your brand should invest in is TikTok.
The fastest growing social media website in recent years, this video app is more than just a platform for the youth to express themselves. It is a driving force that profoundly impacts music and culture.
Your brand is missing out on many opportunities simply by not having a presence on TikTok. That's why you should open an account if you don't already have one. But how do you maximize your TikTok account?
Here, you'll find tested and proven strategies to use TikTok and entice more people to discover more about your brand. You'll be inspired to devise an engaging campaign that can give your brand a big boost.
TikTok
Before diving in on winning TikTok strategies, let's talk about TikTok and its overall impact.
TikTok is the leading platform for short-form video content. It allows users to create 15-second videos on any given topic. Since its launch in 2018, this platform has exploded in popularity, particularly with Gen Zers.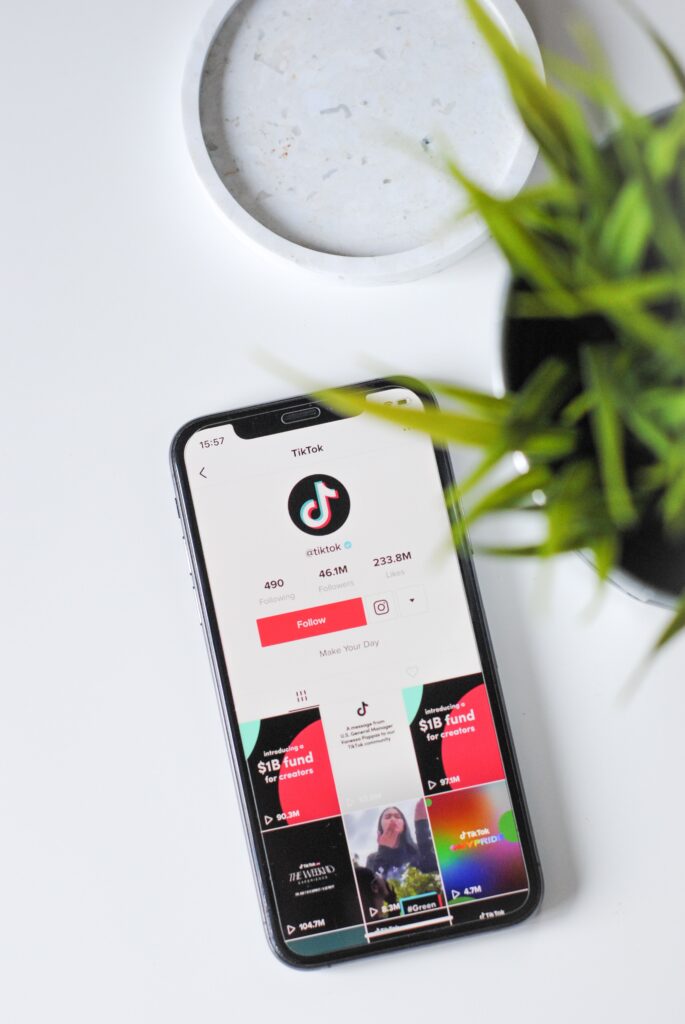 Why TikTok is so Popular
TikTok's rise to mega-popularity can be traced to three key factors: celebrity endorsement, easy-to-use interface, and localized content.
Since it was first introduced to the world in 2018, TikTok has tapped on the star power of different celebrities to drive people to explore the app. Not only has TikTok chosen celebrities known all over the world, but the platform has also utilized local celebrities to reach a wider audience.
These celebrity partnerships have been vital to driving traffic to TikTok. Not only did these celebrities post content on TikTok, but they also posted on their other social media accounts for increased awareness.
The TikTok app's popularity is also grounded in its simplicity. It doesn't take plenty of time or effort to shoot a short video clip. Moreover, the TikTok algorithm is designed so that video clips start playing as soon as you open the app. One can get lost scrolling on TikTok for hours because of its addictive nature.
Moreover, despite being a global social media platform, TikTok focuses on localized content. The app often runs contests and challenges for more people to create their own videos on TikTok.
Top 13 TikTok Strategies
Now that we've identified what makes TikTok tick, let's go into how you and your brand can use TikTok to your advantage.
Without further ado, here are winning strategies to devise a successful TikTok marketing plan:
Know your audience.
Before you start developing content on TikTok, you should think about your target audience. While TikTok is popular among the Gen Z generation, more and more people have embraced TikTok. In short, TikTok is not just a social media platform for teenagers.
As you brainstorm on the type of video to shoot, you should consider the kind of demographic you're trying to reach. This mindset will make shooting and editing videos easier. Even if you haven't figured out the type of content you plan on publishing in the future, you should at least figure out what won't work for your target audience.
Use the right hashtags.
Many social media platforms, including TikTok, use hashtags to catalog content and make the search for videos more convenient. Using hashtags on TikTok can increase your following, help identify your competitors, and amplify the reach of each post.
Here's a tip: while hashtags can drive traffic to your account, you should avoid using generic hashtags. Your brand has a better chance of standing out when using a more unique hashtag. The goal is to be seen by a wider audience, so you shouldn't use hashtags just because they're popular. You can even use a hashtag tied to your brand, so people can get to know your brand better simply by clicking on the particular hashtag.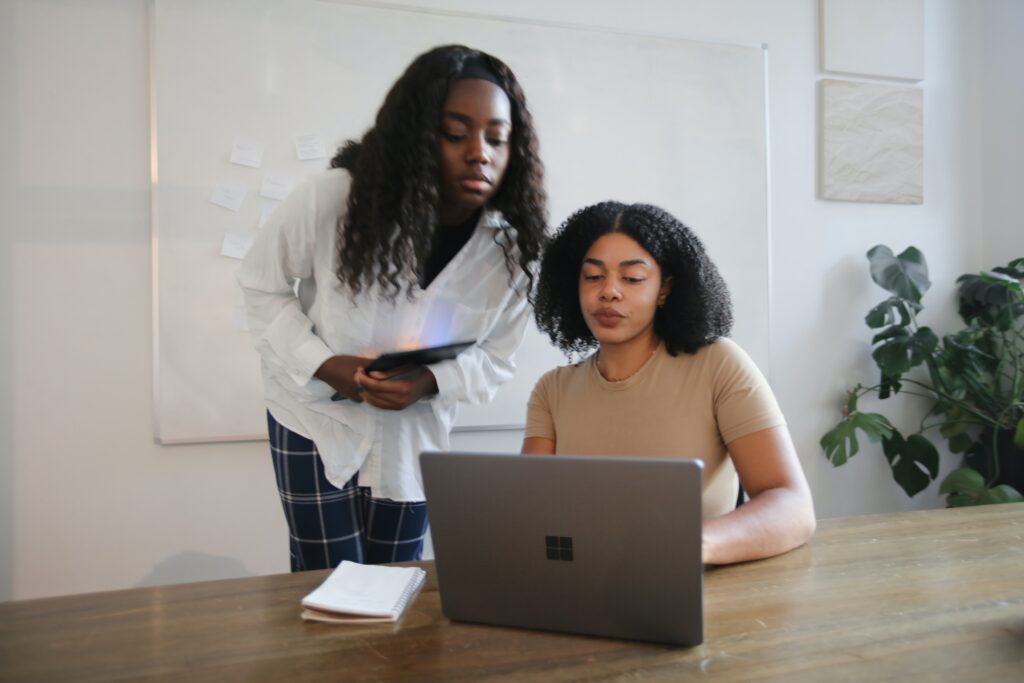 Collaborate with TikTok influencers.
Let's face the fact: the public tends to trust real people more than brands. You should explore collaborating with TikTok-famous influencers to amplify your brand's popularity.
TikTok influencers know what types of content work well for their target audience. These people have tried and tested different video styles. They already know what works and what doesn't for their followers. With their insight, your brand can develop more authentic and engaging content.
If you're working with a dancer, your best bet is to have them dance along to a song that works well with your brand. Strategic product placement is also key. If you're collaborating with a comedian, let him market your brand in a silly way that doesn't compromise your brand's integrity.
Choose the right influencer.
When it comes to collaborating with influencers, your brand shouldn't just partner with whoever has the highest follower content or who has the most video likes. The TikTok influencer you invest in should be able to reach your target audience.
For example, if you're a beauty brand, your best bet is to partner with a stylish influencer who's passionate about maintaining a certain aesthetic. If you're marketing a fitness campaign, choosing a fitness instructor or enthusiast might be best.
Every influencer provides the opportunity to reach different types of target audiences. Your job is to determine whose followers reflect the kind of people who fit your brand perfectly. This strategy is vital for customer leads.
Follow TikTok trends.
Riding on what's popular on TikTok can increase your brand's relevance. Trending topics come and go in a flash, so you should strike the iron while it's hot. Creating and sharing videos relating to these trends can increase your brand's following.
When you're riding on a trend's hype train, your brand shouldn't just copy whatever everyone else is doing. To make your brand stand out, you should have a unique element to pique people's interests.
At the same time, your brand should be strategic in following a TikTok trend. Some trends might not be appropriate to your brand and target audience. It's better to create meaningful content that your audience would appreciate rather than riding on whatever is popular at the moment.
Encourage your followers to comment and engage them regularly.
A winning TikTok marketing strategy doesn't stop at posting exciting content. Like other social media platforms, TikTok encourages frequent user engagement. Being proactive in the comments section can spark meaningful conversations. These conversations can lead to potential customers.
Take note of this: creating a winning TikTok strategy requires a personal approach. Your brand shouldn't just reply to users with generic statements. You can win over more people by addressing them individually in a thoughtful manner.
When your followers feel seen, they're encouraged to post even more comments. Remember that TikTok displays the number of comments on your posts. The more likes and comments you have, the wider audience your content might get to reach.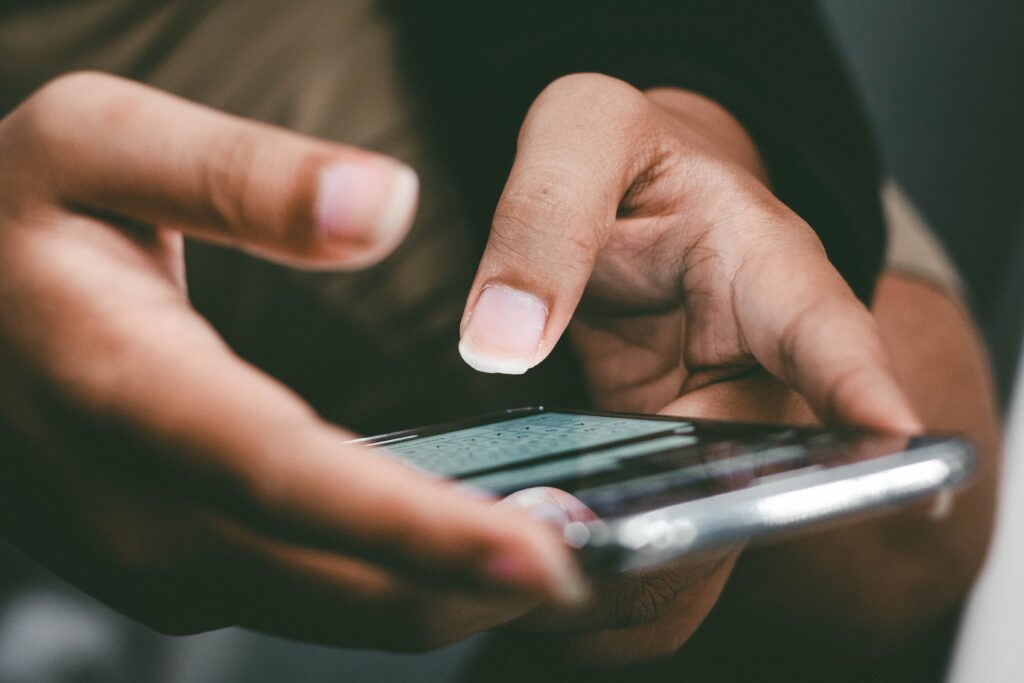 Comment on other users' accounts.
Aside from regularly engaging your followers on your brand's account, you should go the extra mile and engage with other users. This strategy will make building a substantial following so much easier.
Your brand should leave interesting or funny comments on other users' content when appropriate. Knowing they have your brand's attention can be flattering and potentially drive your follower count. After all, your goal should be to create an inclusive online community that's approachable yet aspirational.
Post on a regular basis.
Posting too much is discouraged on some social media platforms because your content might not get meaningful engagements. It's not recommended to oversaturate your audience, after all. That's not the case when it comes to TikTok.
TikTok encourages its users to post frequently. The more videos you post on your account, the higher your follower count. This strategy is also vital for more people to discover your account and decide to follow you.
Maximize TikTok's effects.
When it comes to TikTok, your brand shouldn't take itself too seriously. TikTok has a plethora of effects you can use to make your content stand out. Under the Effects tab, you'll discover different options that can take your videos to the next level.
The sky is the limit when using TikTok's effects. However, you shouldn't go overboard as well. Your brand should be mindful of your audience's reception to the video. When you're editing your videos, you should ask yourself, 'what would my followers think of this?' Know your audience.
Inject a sense of humor.
People log onto their TikTok accounts to entertain themselves. Plus, people love to laugh as a respite from everything else in the world. Tickling people's funny bones can engage more people and drive them to learn more about your brand.
Brands can increase their following by incorporating a down-to-earth and relatable sense of humor on their accounts. More people would support your brand if they could empathize with you. Moreover, injecting a good sense of humor into your content will encourage people to watch your other content more.
Make your video descriptions crystal clear.
TikTok allows you to create videos up to a minute long. You should make every second count. Every post and corresponding video description should be of value to your followers.
The strategic use of keywords is essential for SEO purposes. You want the TikTok app to catalog your content appropriately and, hopefully, reach your target audience. While it's vital to use the right keywords, the description should make sense when read by people.
However, you have limited space to entice your audience. To craft witty yet relevant captions to accompany your videos, consider repurposing the captions you've written for your other social media platforms. Keep your captions snappy to get more people's attention.
Use TikTok ads.
Advertising on TikTok is now easier because TikTok has developed a formal advertising tool. TikTok offers three types of ads: in-feed native ads, hashtag challenge ads, and brand takeover ads.
In-feed native ads are pretty much like traditional ads you see on other social media platforms. You can add website links and Order Now buttons to encourage people to buy your product. Meanwhile, a hashtag challenge ad involves creating instructions and rules for a featured challenge. This type of ad helps reach a targeted audience.
Brand takeover ads let people get creative through GIFs, images, or clips that lead to a hashtag challenge or landing page. When choosing what type of ad to invest in, think about what your target audience would find most engaging.
Take advantage of TikTok analytics.
No matter what social media platform you're using, analytics can be helpful in figuring out what tactics have worked from what haven't. There's more to TikTok than the number of likes, comments, and shares your video content gets. Exploring TikTok's analytics tools can help plan future content and marketing campaigns.
What's awesome about TikTok analytics is that you can use it for free. You just need to upgrade your brand's account to a 'pro' account. All you have to do is go to the 'Privacy and Settings' section on the app, then click on 'Manage my account.' From there, you should upgrade to the 'pro' option.
TikTok analytics is vital to improve your brand's performance on the app. You even get insight into what type of content your audience is watching and what time they're most active. This data is key to determining what kind of content you should explore more and what you shouldn't waste your valuable resources on. Moreover, you can recalibrate your posting schedule for a better audience reach.
Closing thoughts
TikTok poses a lot of potential since it's one of the new social media players on the block. With these TikTok strategies, you have a better chance of expanding your audience and increase awareness of your brand.
To be ahead of the pack, you should start as soon as possible. Take a leap of faith and open a TikTok account for your brand. To make jumping on the TikTok hype train so much easier, we at BrightMinds PH have content specialists willing to help you out! If you're interested to know more, message us today for a free quote!