Managing multiple social media accounts every day isn't an easy feat. And when you also have to come up with new social media content ideas daily, social media management becomes a challenging task.
We all know that brainstorming for content ideas can be time-consuming. But there are several ways to make brainstorming sessions more fun and exciting for you!
If you're feeling uninspired, we're here to help you out and get your creative juices flowing again!
Here, you'll find scroll-stopping content ideas that are proven to urge more people to double-tap on their screens and share their insights.
Let's get started!
Content Matrix
Before we dive into the ideas, let's discuss the content matrix and its importance to content creation.
A content matrix showcases a comprehensive summary of the four main types of content and where they fall with regard to the conversion funnel or customer behaviors. This visual organizational aid resembles a scatter plot to map your existing marketing content.
In order to succeed in your content creation efforts, most websites and social media accounts will need four types of content:
Content that entertains
As the name suggests, contents of this type are usually funny, highly shareable, and often highly relatable to consumers. Entertaining content is crucial in building trust and urging random visitors to hang around.
Content that educates
This type of content aims to inform audiences. Additionally, it is often the preferred kind of content to prove to readers and potential clients why your products or services are worth their money. Usually, an educational content is designed and written to satisfy your consumer's rationality.
Content that inspires
This type of content has the highest chance of attaining virality. Inspirational posts are contagious when done right. It doesn't have to entail pictures or quotes. Sometimes, the best content comes from anecdotes and customer testimonials.
Content that converts
The last type refers to contents meant to nudge and urge readers to take action, such as adding the product to the cart or signing up for your newsletter.
Top 15 content ideas
Now that you are already familiar with the four main types of content, whatever you choose from the list below, ensure that your post falls in one of the four categories.
Without further ado, here are the top 15 content ideas that should be included in your content plan:
1. Contests or giveaways
Let's face it: everybody (including yourself) loves free stuff. So there's nothing more double tap-worthy than an irresistible offer that doesn't cost a cent!
A giveaway is a quick, no-brainer way to cause a stir among your old and new audience. Just toss up a product photo and a brief list of instructions or mechanics, and bam—witness your Thursday afternoon Facebook post acquire reactions, comments, and shares in a matter of minutes.
2. Host AMA (Ask Me Anything) sessions
Try to tickle your audience's curiosity with a live session of "Ask Me Anything." Let them see the face behind the brand that they love, answer their inquiries, and watch your follower numbers increase in the following hours.
Here's a tip: Focus your AMA session on a specific subject, such as your upcoming product launch or questions about your industry.
You can host an AMA live session on TikTok, Instagram, or Facebook live stream. However, if going live isn't your cup of tea, you can opt to upload a series of Instagram Stories using the Question feature under the stickers option.
3. Host a challenge
Do you want to give value to your audience while growing your community? Then, include hosting an online challenge in your content strategy!
An online challenge is an effective strategy to strengthen your community and develop their trust in your brand, ultimately resulting in more sales.
Not creative enough to come up with enticing challenge ideas? All you need to do is write down your target audience's everyday problems and how your brand can help. Then, narrow down your list and choose which one will excite your audience the best!
4. Blog posts
Lengthy content posts such as blogs and informative articles demonstrate your brand's expertise and establish your authority in the industry, both of which can help build your credibility.
However, keep in mind that there are already many articles online, so competition is tough. To produce quality, engaging content, keep an eye on the trending searches and current issues. The results will help you identify your target market's questions, which will allow you to provide solutions for them.
Facebook and LinkedIn are the best platforms to use for this kind of content. Twitter and Pinterest are also great avenues, but the limited character count means you can only include a short link to your website.
5. eBooks
Electronic books, or eBooks, are pretty much just like blog posts, but more in-depth and detailed. An eBook is a perfect example of content that educates. In addition, it demonstrates your expertise in your industry, making it an ideal piece of content for coaches, teachers, and industry leaders.
Remember that not everyone enjoys reading an ebook's entirety, and it can be time-consuming to produce. But if you have all the resources, time, and money at your disposal, and you want to take your LinkedIn account up a notch, sharing an eBook is worth giving a shot.
6. Create memes
A meme is the ultimate example of content that entertains. So, if you aim to make your audience laugh and remember you as a fun, modern brand, then memes should be on your content plan.
With our ever-dwindling attention span, marketing through memes can keep hard-to-reach prospects on the hook. Not only are memes highly shareable, but it's an inexpensive piece of content that incites shares, reactions, and follows when done right.
It doesn't matter if it's a static photo, video, or GIF. What truly matters is your meme should be relatable and funny.
7. Behind-the-scene (BTS) shots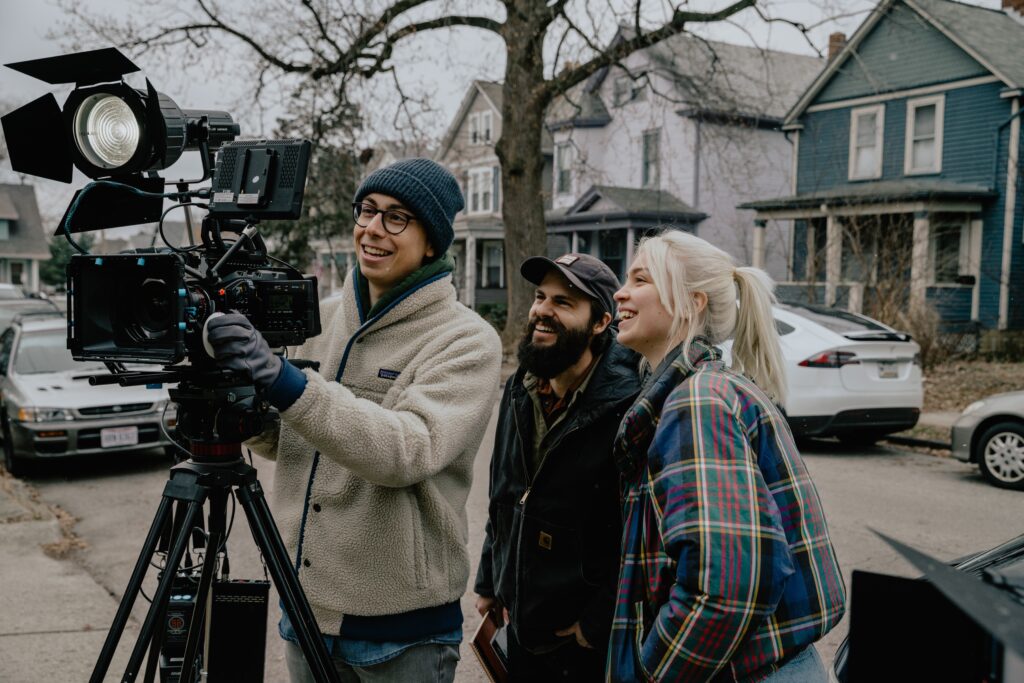 Do you work from the comfort of your bed, surrounded by your cute pets, or a cute, minimalist office? Don't be afraid to show what's happening backstage! Give your followers a glimpse of your everyday life. It's honest and transparent: two qualities that people look out for in a business.
Pro tip: Avoid over-styling and organizing your workspace before taking the photo. Instead, snap your setting as it is to appear more authentic and relatable.
8. Repost from consumers
Also known as user-generated content (UGC), this is a brand-specific content published by a customer. It may come in many forms, such as an image, video, or podcast. It's the digital era's form of word of mouth.
User-generated contents are essential in all phases of the buyer's journey to help encourage engagement and sales. Not only can it help boost your engagement rate, but it's a great way to show off your appreciation to your consumer.
Looking for UGC posts about your business is pretty easy. First, you can track your brand's name across all social media platforms and search engines to look for user-generated content. It will also help if you come up with a branded hashtag to track UGC easily.
Aside from reposting UGC content, customer interviews work great, too.
9. Carousel post
A carousel post allows you to publish several images, videos, and graphics in one post. Mainly offered as a feature in Facebook and Instagram, carousel posts are published to inform your readers with the details and encourage them to click and swipe further.
There are many creative ways to use carousel posts: photo dumps, before and after reveals, brand storytelling, product reveals, step-by-step guides, customer reviews, and a whole lot more.
10. "This or That" or "Would you rather" post
Looking for an easy way to break the ice and encourage a meaningful conversation among your audience? Try asking "This or That" or "Would you rather" questions that are just too enticing not to answer.
This content idea can be implemented on various social media platforms, particularly those with a built-in poll feature like Facebook, Instagram, LinkedIn, and Twitter.
Another option is publishing a post with multiple photos, with each photo having a corresponding reaction, and letting participants vote for their best choice by reacting to the post. This could be done on Facebook, which offers seven reactions: like, love, haha, sad, wow, care, and angry. On the other hand, LinkedIn has six reactions: like, celebrate, support, love, insightful, and curious.
11. Post about a trending topic
Coming up with content posts can be draining, especially when you've run out of ideas for the next week. Sometimes, it's best to take a break from creating usual content posts from scratch and just jump on the bandwagon. So, don't be afraid to try that viral TikTok trend or be open about your political stance.
Observing what's trending in the digital landscape can help fill your content calendar with topics and discussions that your audience will love. Another advantage of searching for trending topics is that it will provide inspiration that you'll need for the next brainstorming session.
There are various tools you can use to scour for topics that are making waves online. Social Animal, Google Trends, YouTube Trends, and Sprout Social are some of the best tools you can use to look for the hottest topics online.
12. Inquire for opinions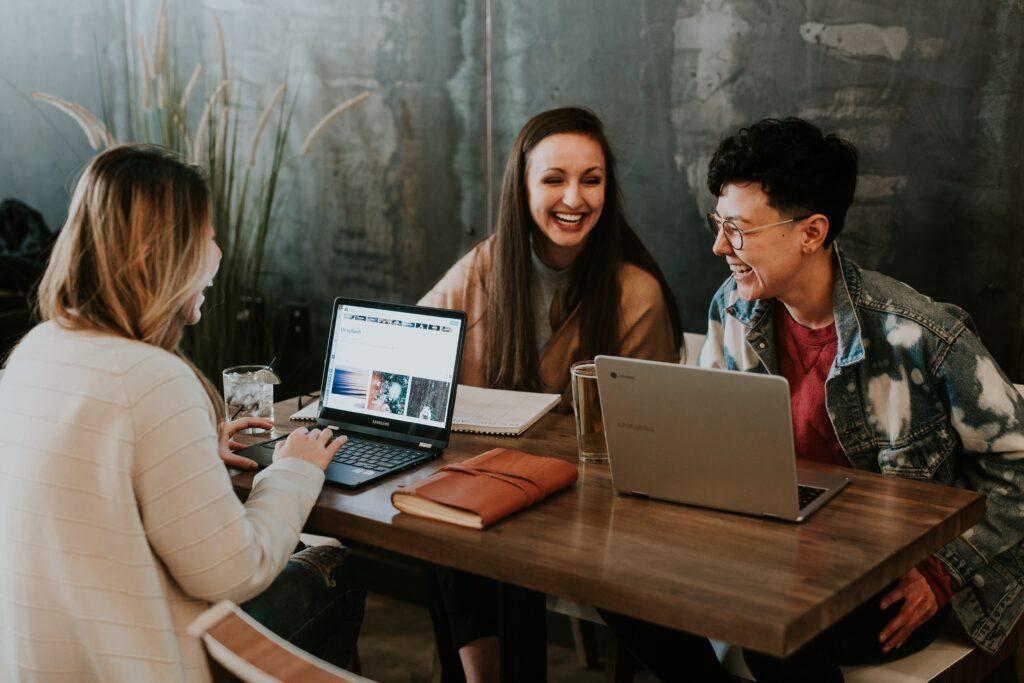 A surefire way to encourage people to leave comments on your post is by asking for their opinions. Everyone loves to share their thoughts, so ask them interesting questions.
What do they think about your new product launch? What about the recent happenings in your country? Are they interested in joining a free 1-on-1 coaching session with you?
Whatever your question will be, make sure to include relevant hashtags, including your brand hashtag, in your post to maximize your reach. You can also encourage your audience to tag their friends on the conversation for that added engagement boost.
13. Tips and tricks
One way to get your audience to save your post is by sharing a cool tip or trick that you think may help solve their problems or achieve a goal.
Come up with life hacks that your audience will enjoy. These tips should relate to your business somehow, but it doesn't have to be lengthy and complex. Keep the description as brief as possible. Include a photo or video illustrating the tip to appeal to visual learners.
14. Infographics
Statistics are never boring, especially when executed clearly and creatively. Infographics use visuals, primarily images, to expound concepts and statistics. This type of content is the best one to use if you want to explain a complex idea.
However, creating an impactful infographic requires the expertise of a writer and a graphic designer, which means you may need more than one person to do the work. The job also entails a lot of research, so have the best people work on it.
To create an infographic, first, you need to create an outline. Then, have your team research, write, and design the output. Lastly, have the materials fact-checked before publishing to your social media accounts, preferably on LinkedIn and Facebook.
15. Announcements
Social media users are always on the lookout for something fresh and share-worthy. Therefore, make sure to make your announcements as eye-catching, engaging, and exciting as possible.
An announcement can be in the form of an online event, live stream, or a series of posts published within a specific timeframe to build hype. Make sure to plan out the appropriate timeline to create hype and buzz. Be careful about announcing a product launch or giveaway too early, or else your audience will slowly forget about it.
Closing thoughts
It takes a lot to make your brand stand out in the social media landscape. But with these content ideas, you'll never have to worry about not getting your desired number of likes and engagement rates.
So, start today. Don't be afraid to be creative and experiment with these content ideas. Soon enough, you'll learn what types of content your audience will love the most!
However, if you'd rather spend your time on more important business matters, we at BrightMinds PH have content specialists who are willing to help you out! If you're interested to know more, message us today for a free quote!