In case you haven't heard, Meta (formerly Facebook) Chief Executive Officer Mark Zuckerberg announced in October 2021 the company's intention to build a metaverse.
The metaverse will make it easier for you to socialize, learn, and travel without leaving the comfort of your home as 3D spaces will be made in the metaverse to let you do that.
Simply put, the metaverse is an online world that brings together virtual reality (VR), augmented reality (AR), 3D holographic avatars, video, and other means of communication so that people can interact with each other and the virtual world around them.
Though this concept isn't new due to the existence of metaverse spaces seen in Fortnite, Minecraft, and Roblox, it's essential to know that Meta's plans are much bigger than that of the companies that own the aforementioned games. Zuckerberg himself said that the metaverse his company will create could replace the mobile internet.
As Zuckerberg's metaverse is expected to come out in 10-15 years, marketers have been wondering whether they should invest in metaverse marketing as soon as possible. Read on to find out more.
Why metaverse marketing is the future of marketing
As mentioned earlier, multiple companies in the gaming industry have been building metaverses, and brands have been maximizing the reach of these virtual spaces. For instance, Balenciaga launched a video game called "Afterworld: The Age of Tomorrow", where players can try on Balenciaga's fall collection in a digital Balenciaga store.
Another luxury brand has capitalized on this technology. Gucci sold a digital version of its Dionysus bag for a higher price than its physical counterpart. The digital bag was sold for $4115, $715 more than what the physical product is valued in stores.
In May 2021, Gucci also hosted "The Gucci Garden Experience" on Roblox, which showcased the fashion house's creative vision.
Not only are brands promoting themselves in the metaverse, but so are celebrities. Ariana Grande had a virtual concert in Fortnite, where users were able to purchase digital items like an Ariana Grande Outfit with a Rift Goddess Ariana Variant, a Sweetener Sailshards Glider, and a 7 Rings Smasher Pickaxe with a Gem Striker Variant.
Users who attended the show were also rewarded with a Chrome Cloudcruiser Umbrella, an XOXO Emote, and a Rift Bubbles Spray. Though specific statistics weren't released, the gaming company stated that millions of fans enjoyed Grande's Fortnite show.
Travis Scott's digital avatar similarly performed on the gaming platform. 45.8 million people watched his "Astronomical" concert on Fortnite in 2020. Meanwhile, 12.3 million concurrent players participated in the virtual show.
Players who attended any of the Astronomical events have received an Astroworld Cyclone Glider and two loading screens for free. They were also able to unlock free gear by finishing various Astronomical Challenges.
With popular brands and celebrities hopping on the metaverse bandwagon, it's interesting to know the reason behind doing so. For one, the metaverse is new and provides marketers with the opportunity to develop faster connections in an unconventional manner.
Though perhaps the most important reason why marketers are choosing this channel is to target and continually engage Millennials and Gen X with their products and technologies. Metaverses can help with that.
Why the metaverse is great for marketing
The metaverse has key features that allow for new and more engaging forms of content marketing:
Customization and user-generated content are the cornerstones of great marketing, which are present in the metaverse.
Users can produce material in the metaverse for themselves and others to enjoy. This not only enables advertisers to easily create content in the metaverse, but it also allows them to research the market by directly viewing the type of material each user produces. This makes it simple for marketers to create the best content for their area.
It exists already.
A metaverse is a computerized and enhanced version of the real world, with everything in the latter occurring in real-time. This makes it ideal for sharing content about current events, trends, and breaking news. Users will look for and consume this type of material instead of standard web 2.0 content as the metaverse grows.
The metaverse is a self-contained and fully functioning virtual economy.
Users can create, own, sell, and invest in virtual reality surroundings in the metaverse, which is a fully functional universe. Although most metaverses accept traditional currencies and credit cards, new metaverses are relying more on blockchain technology, cryptocurrencies, and NFTs to fuel their virtual economies. Users will be able to purchase and exchange Bitcoin, Ethereum, and altcoins such as Dogecoin and Solana, as well as use them to pay for goods and services both inside and outside the metaverse.
The metaverse provides a compatible mix of different platforms.
A metaverse is a centralized universe where you can easily and smoothly incorporate objects and assets from many virtual realities. This is wonderful news for content marketers since they'll be able to bring all of their existing web 2.0 content into the new world while also using amazing new technologies to create novel sorts of content for a global audience.
Considering that metaverse marketing is the future of marketing, it's advisable to invest in it as quickly and wisely as possible. The best way to do that is by creating a solid content marketing strategy that will shine in the metaverse.
How does content marketing work in the metaverse?
Although marketing in virtual environments grew the most in 2020 and 2021, marketing in the metaverse is not as new as you might imagine.
Luxury companies, in particular, have been engaged in some of these virtual worlds for quite some time. Many brands, including Gucci and Balenciaga, have created virtual worlds to increase their visibility, attract new customers, and speed up sales. Many other consumer businesses and household names have followed suit, including Nike and Coca-Cola.
What type of content should I create in the metaverse?
The metaverse provides an endless source of new, more fascinating information. Today's content marketers will develop 3D settings and experiences that convey the same content in a completely different way, whether they're writing extremely valuable and informative blogs or producing effective educational movies.
Engaging with existing communities will be more important than ever.
Direct advertising is generally disliked by the public. Businesses seeking to enter the metaverse must be careful not to annoy those already present. You'll also need favorable feedback from these customers because you'll be trying to sell them something. This means that in the metaverse, user involvement with your content will be more vital than ever.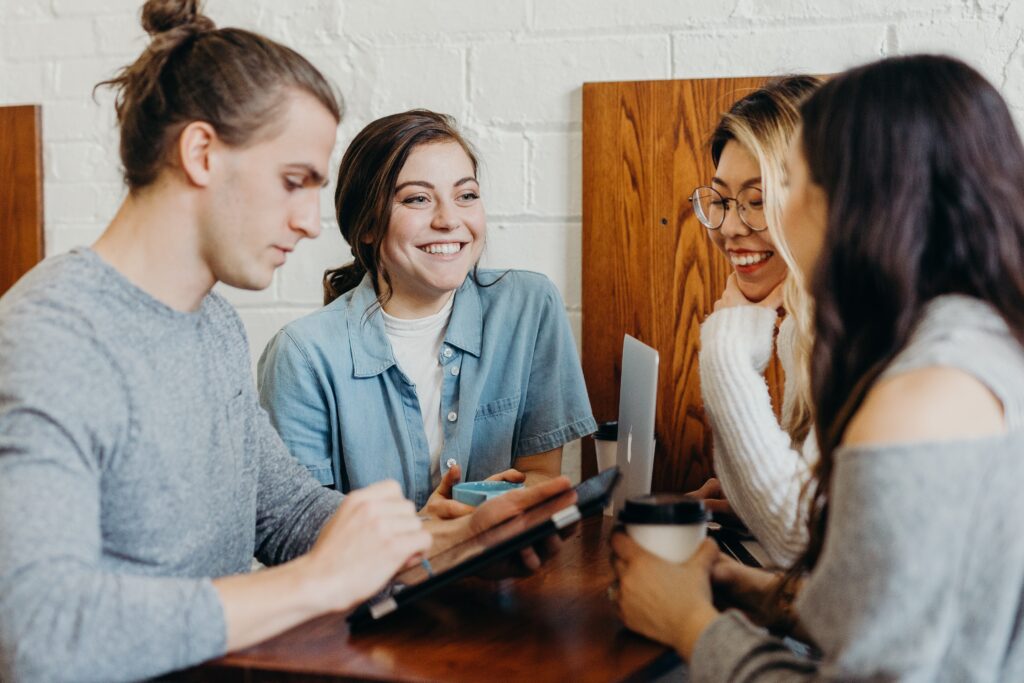 Making a post in the metaverse
The metaverse will become the most widely used blogging platform to date. Any metaverse blog entry will include the ability to use photos or video clips from other websites or from your device's camera. These images and videos will be converted automatically to fit your content.
How to create content in the metaverse
There are many methods for creating metaverse content:
Upgrading and converting old web 2.0 content to web 3.0
The majority of the content available in the metaverse will be old or existing web 2.0 content that has been moved to web 3.0. One approach to do this is to convert existing digital assets into NFTs, which allows for asset ownership monitoring. Digital assets that can be converted into NFTs include:
Blog posts
Videos
Photos
Digital images
3D designs and assets
High-resolution 3D scans of real physical objects
Domain names related to the metaverse
Podcasts
Music (even the individual tracks)
Social media posts, and more
In theory, any digital content of any form can be minted as an NFT. If you have a popular blog, for example, you can quickly mint your most popular content using tools like BlogToNFT. It's a quick and painless process, and you can then sell the newly created posts on prominent NFT markets like OpenSea and Rarible. The same marketplaces also offer minting services to assist you in converting tour assets to NFTs.
Exploring new content formats in the metaverse
In the metaverse, all of the traditional means of creating content will still be useful, but there will also be many new formats that were previously unfeasible. 3D virtual tours and interactive 3D environments will be one sort of content available.
Assume you own a travel and tourist company and want to use content marketing to promote vacations to Malaga, Spain. In classic Web 2.0, you'd probably compose a blog entry with stunning images and useful information about the place, or make a video presenting some of the most important sights to see, landmarks, and so on. You may take things even farther in the metaverse by taking your audience on a virtual guided tour of the city, showing them all of the various hotels so they can pick the one they like most, and so on.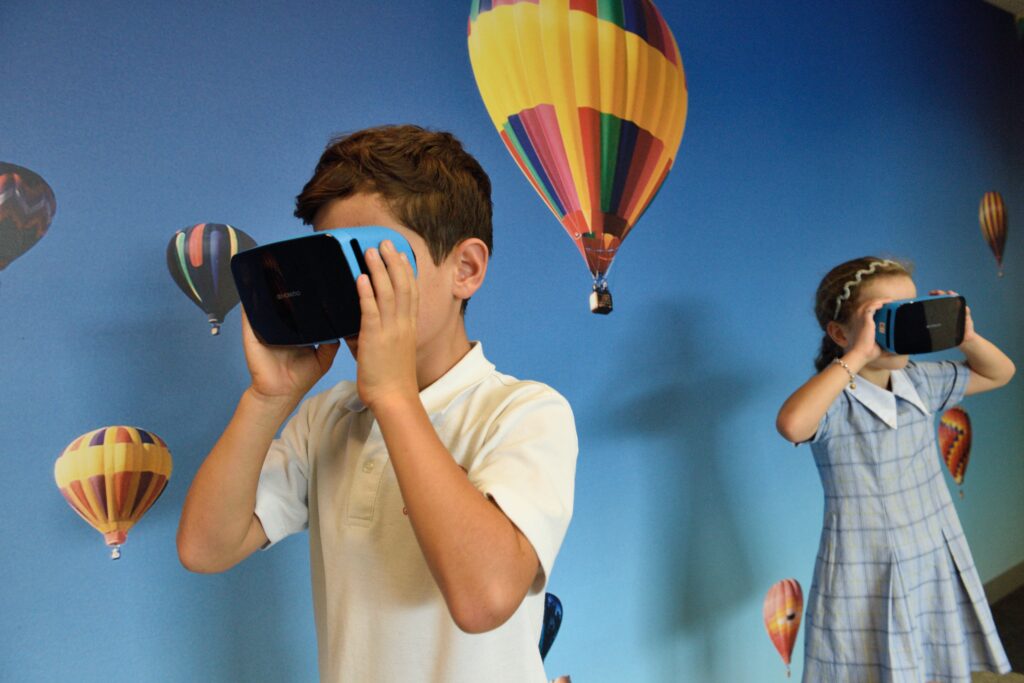 These surroundings will be part of your content, but you'll be able to add other sorts of content to them as well. For example, instead of a blog post on a flat website, you might construct a virtual library where the virtual books contain your most successful blog posts and ebooks in a manner that resembles a real printed book.
You may even include your videos into a virtual screen that looks like your television (at your real home, that is).
Leveraging VR and AR is another way to promote your business in the metaverse. There are numerous methods to use virtual reality and augmented reality to create new sorts of content. This may be as easy as turning a flat, 2D chart into an interactive 3D plot that users can rotate, tilt, scale, recolor, and so on, or as sophisticated as creating a whole interactive 3D virtual environment where your content is embedded in the 3D assets or is integrated into the experience in some way.
Creating immersive VR experiences for your audience sounds wonderful, but one major question remains: How can you develop this type of content? It's one thing to write blog pieces and shoot movies; it's quite another to create a 3D universe.
The good news is that new tools are constantly being developed for these reasons. SketchUp, Revit, Unreal Engine, Unity, Maya, and Blender are just a few examples of 3D creation software that you might utilize.
Previously, skilled 3D modelers, renderers, and animators worked tirelessly on a high budget for hours on end to create this type of content and use these techniques. This may be more than you can handle. Fortunately, AI-powered 3D design software is now more accessible than ever, and some products are even free.
Unreal Engine 5, for instance, makes it simple to create entire virtual 3D worlds that generate accurate settings in real-time owing to a large collection of free 3D scans of real things that you can easily drag and drop.
Mastering technologies like these will elevate your metaverse content marketing to new heights.
Direct livestreaming into the metaverse
Remember World of Warcraft and Second Life, the first massively multiplayer online role-playing games (MMORPGs)? These were some of the earliest metaverse experiences, and during the pandemic, entertainment businesses took notice of the massive number of active users these platforms attracted.
As a result, a new type of entertainment content known as massive interactive live events, or MILEs, has arisen. These are livestreams of concerts, athletic events, and other shows that take place entirely within the metaverse.
While putting on a concert with a big-time celebrity may be out of reach for the ordinary content marketer, it does demonstrate that livestreaming is an excellent method to provide content to your metaverse audience.
In conclusion
The metaverse provides new opportunities to engage your audience and deliver a more rich, complete, and immersive content experience. Start developing metaverse content immediately if you want to stay ahead of the curve in this fast-changing landscape.
At BrightMinds PH, we have content specialists that can help you refine your marketing strategies! We always update ourselves on the latest news and trends in social media marketing, so that we can provide you with the best services. If you're interested to know more about what we have to offer, message us today for a free quote.