The holiday season is just around the corner! So if you haven't geared up your social media strategies for the impending festive season, then now's a perfect time.
$7.4 billion online sales were completed for Black Friday in 2019, and that number will continue to increase as more consumers shift to online shopping. And no matter what kind of business you're running or managing, you should take advantage of Black
Friday and all the perks this holiday entails. Amidst the heavy discounts, big shopping deals, and flash sales, we rounded up a few effective social media ideas, tips, and tactics that can help you improve your social media campaigns and holiday sales.
Relevance of Black Friday to business owners
Black Friday is an important date for both consumers and business owners. It's the day after the U.S. Thanksgiving holiday, which symbolically marks the holiday shopping season. This day is typically filled with special shopping deals, massive discounts, and flash sales.
According to the National Retail Federation (NRF), around 186.4 million consumers in the U.S. made a purchase during the 2020 5-day holiday weekend between Thanksgiving Day and Cyber Money, with the average amount spent on items amounting to $311.75. This only shows that many people are willing to pay hefty amounts of money during this shopping day. To keep up with the competition, you should recalibrate your social media campaigns.
Tip #1: Publish your Black Friday promotions early
In 2018, 51% of businesses planned to spend the same amount on their ad spend, while 48% intended to increase their funds for their social media efforts during Black Friday.
To stay on top of the competition, you need to plan as early as possible. Waste no time in planning your social media marketing efforts before it's too late. Think about how your brand will stand out in a plethora of Black Friday ads, and once your materials are ready, schedule or publish them immediately.
Sharing your promotions and ads early improves brand recall among your online audience. Therefore, we highly recommend sharing your new deals, promotions, and discounts at the end of October or during the first week of November.
Additionally, posting your promotions as early as possible helps build customer anticipation, ensuring you beat your competitors to the punch. Also, announcing your promotions early will provide your loyal audience time to save their holiday budget for your offers.
There are many ways you can promote your deals. For instance, you can create a content piece that previews your discounted items, a blaring announcement of discounts, or a video announcement if you're looking for a way to build personal relationships with your online audience.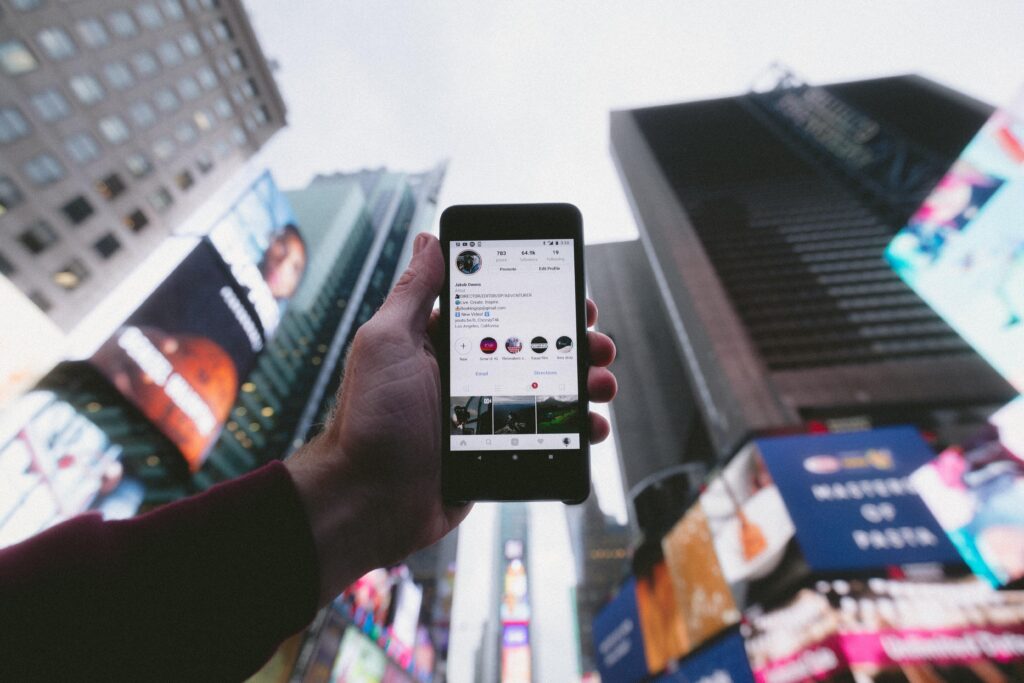 Tip #2: Optimize your social media profiles
When planning your promotions, it's always best to include optimizing your social media profiles. Make sure your social media accounts have cohesive profile pictures, bios, descriptions, banners, and relevant links.
Here are some tips to keep in mind when updating your social media profiles:
– Your social media page's cover photo is the first thing people notice upon going through your profile. So make sure to create a custom cover photo for each of your profiles to promote your Black Friday sale.
– Update the bio or About Me section of your profiles. Make sure whatever you put on these spaces reflects your promotions for the holiday. Moreover, don't forget to include a direct link to your dedicated landing page, website, or online shop. Finally, add relevant promotional hashtags to provide easy access to your new posts.
– Include captions when uploading new profile and cover photos. Entice them with an upcoming, irresistible offer to make sure they come to visit your profile now and then for updates.
– Pin a Facebook post or tweet to highlight your Black Friday sale or promotional deal. Keeping it at the top of your timeline makes it more visible to your loyal and new audience.
– Use social platforms wisely and purposefully. Make the most out of social media channels that drive the most impact. According to eMarketer, Facebook converts the most referrals to eCommerce sites, while Pinterest and Instagram are the greatest purchase influencers. Additionally, you can leverage your social media efforts on TikTok if you're trying to tap on a young audience. However, if you're trying to stir a discussion among netizens, Twitter is the best way to go since people on that platform love engaging in meaningful conversations.
Tip #3: Bank on your customer service efforts
Your Black Friday social media strategy doesn't only involve coming up with great promotions and creative executions. It also involves excellent customer service.
Excellent customer service is the backbone of a successful business, and this is even more important during busy shopping days such as Black Friday. That being said, it's essential to gear up for an influx of inquiries, comments, and calls asking about your products and services. If you don't respond well and quickly, it's either you'll start receiving complaints on your DMs and promotional posts, or your prospects will soon shift towards your competitor.
To amp up your customer service efforts, you can use a help desk software to help you respond to messages quickly. It helps simplify your customer service by offering a single location for all your incoming customer concerns.
But here's a caveat: Don't overdo your sales pitch. It's necessary to provide value while balancing the promotion of your Black Friday sale. So make sure to always generate interest without being overly promotional when replying to inquiries.
Tip #4: Create Unique Gift Guides
Whether it's for a significant other or a family member, getting a gift for someone has always been challenging for most of us.
Why? The most obvious reason is there is a sea of options to choose from. Another one is not everyone has the luxury of time to sift through a mountain of options.
That's why this coming Black Friday, you should make it easy for your consumers to consider your products or services as a gift. That being said, you must arm your audience with a gift guide to make their shopping experience easier and worthwhile.
One of the main reasons a gift guide is essential is that it helps boost brand awareness, especially during holiday seasons like Black Friday. In addition, a gift guide is helpful and informative, and when people see it, they are likely to share them with their friends.
For instance, if you run an online clothing store, you might want to create a blog, like "The Best Gifts for Your Stylish Husband," and include men's apparel on your blog. Additionally, you can repurpose this content and create an Instagram carousel showcasing the products you mentioned. Then, you can promote the post using paid Instagram ads to reach your specific target audience.
Demographic and psychographic data are essential to understanding your target market's aspirations, needs, and pain points. Conduct audience research, develop buyer personas, and then create personalized gift guides for them.
Tip #5: Leverage the power of hashtags
The advent of the big retail season calls for an effective hashtag strategy! Using targeted, relevant hashtags is one of the most remarkable ways to get discovered by new audiences on social media. And new audiences can translate into followers, and ultimately, paying customers.
As of this writing, there are more than 17 million posts under the #BlackFriday hashtag on Instagram, and the numbers will go nowhere but up as we draw closer to Black Friday.
One great strategy is to develop a personalized holiday hashtag exclusive for your brand to cut through the clutter. Create a hashtag that speaks the concept of your promotions. By centralizing your Black Friday-related posts under one personalized hashtag, you're making it easier for your followers to read details about your sales and deals.
You can use the power of hashtags on all social media platforms. For example, on Instagram, since users can follow a hashtag, you can easily invite and remind your followers to visit your hashtag regularly to catch amazing deals you phase in as the day goes by.
Tip #6: Use vertical videos to promote your special deals
According to Facebook, 1 in 3 online shoppers in the US believe that video is the best medium for discovering new products and services.
Now that we're nearing Black Friday, include video content into your social media marketing strategy. That way, you can connect with potential buyers through a medium that they use the most.
Use vertical videos to optimize them for mobile use. Leverage the power of Instagram Reels, Instagram Stories, Facebook My Day Feature, and TikTok for your video content. And just in case you missed it, you can now start selling products on IGTV too.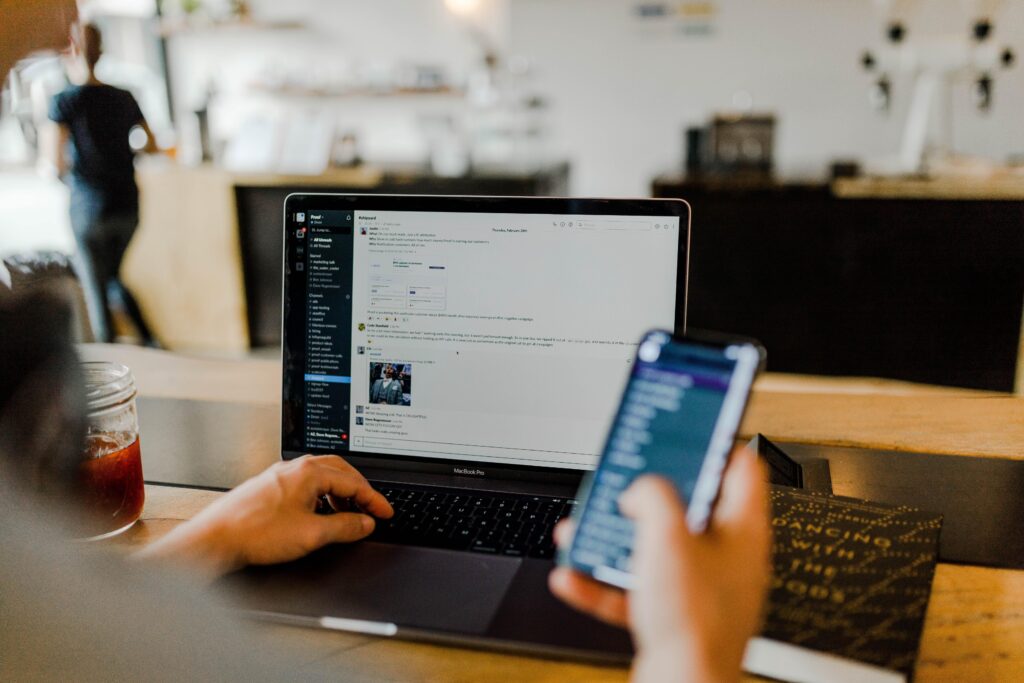 Tip #7: Share user-generated content of your sought-after products or services
Do you have a hero product or service that consumers love and adore? Then, now's the perfect time to flex it in your Black Friday social media posts!
Learn how to promote your products and services by using user-generated content (UGC). It can be an Instagram post or story, a Facebook post, a TikTok video, or a tweet posted by your customers and followers that you can repost to your feed.
User-generated contents serve as social proof, and sharing them informs your audience about your most sought-after products and services. These posts also help convert hesitating shoppers into satisfied, paying customers.
According to Adweek, user-generated content is 76% more trustworthy than branded advertising. However, before reposting, you should keep in mind a few legal requirements. Here are some key takeaways from the legal requirements listed by LaterBlog:
– Ask permission and credit the original creator. You can ask permission via DM.
– If you have a branded hashtag for your brand, it would be easier for you to find various UGCs to repost. This is because people who use your branded hashtag are most likely permitting you to repurpose their content. However, it remains that the content is exclusively owned by the one who posted it. Therefore, make sure to seek permission from the owner before reposting any content.
– Provide proper credit to the owner. You should tag your creator on the image and include their name on the caption. The credit doesn't have to be in the first sentence, but it should flow seamlessly from your caption and not be hidden amongst your list of hashtags.
To encourage your customers to create content, we recommend you to do the following for your brand:
– Encourage your community to share a photo or video of them using your product or service.
– Ask your audience to reshare your content.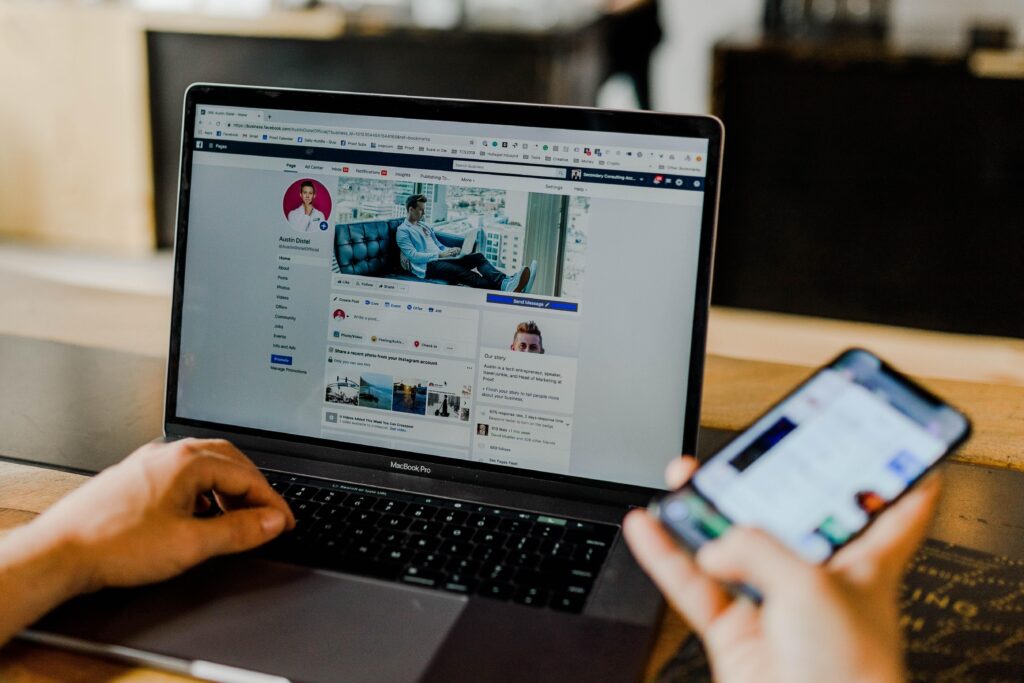 Tip #8: Schedule your content in advance
In the hectic nature of Black Friday, timing is everything. And as the big shopping day approaches, social media managers will have a lengthy to-do list. So, it's imperative to organize your posts and ads in advance.
Use social media tools like Buffer and Hootsuite to help you curate a seamless plan for your posts across many platforms. Here are the perks of scheduling your posts in advance:
– When all content is created in one go, your copy and design will appear consistent.
– You can divert your attention and effort to selling and other high-value responsibilities during the busiest days of the month.
Here are some reminders to keep in mind when planning and scheduling your Black Friday content:
– Post during the peak hours of the day. Analyze when are the best days and times your customers are most active.
– Track the performance of different post types. For example, does a vertical video get more engagement than a carousel post?
– Utilize all of your social media channels so you can reach all customers on all channels.
– Optimize your social media efforts based on analytics and metrics.
Closing thoughts
Black Friday is a big day for business owners and consumers alike, so make the most of the massive shopping holiday with social media. With a bit of forward-planning and creativity over this Thanksgiving month, you'll get impressive results! If you're ready to start curating a social media plan for your Black Friday promotions, we at BrightmindsPH could help your brand stand out from the crowd with our effective social media techniques.