You love your business, and you've been dreaming about becoming an industry leader for years.
Now that you have a business, objectives, and funds to secure your goals, your next challenge is building a solid legion of followers and customers.
Attracting prospects and converting them into paying customers will take time, especially if you have a new business—may it be a brick-or-mortar or online in essence. And in the midst of fiercely competitive markets, it can be challenging to develop a plan to stay ahead in the competition.
Your sales funnel, also known as sales process, revenue funnel, or conversion funnel, is more than a visual representation of the stages in your customer's buying journey.
The sales funnel is one of the most vital concepts in the digital marketing world. It can transform a small business into a multimillion-dollar company—only if done right. A clear, effective sales funnel is a multi-step development that converts your prospects into paying clients. It comes with various stages that a potential customer will undergo, from awareness to purchasing your product or service.
If you're looking for ways to create your sales funnel, then you've come to the right place. In this article, we'll define what a sales funnel is, identify its vital components and advantages, and discuss how to build and optimize it.
What is a sales funnel?
As was previously mentioned, a sales funnel is one of the most important marketing concepts, outlining prospect journey from the moment they knew about your business to the time they click the purchase button.
Say you have an online shop. Chances are many people will not click your link, but some will decide to visit your website. The people who choose to visit your website will advance to the next stage of the sales funnel. Next, some leads will suddenly start browsing for items, taking them a step further down the funnel. Finally, these prospects begin adding items to the cart and checking out. At this stage, your leads are already paying customers, bringing them to the final stage of the funnel.
Advantages of using a sales funnel
Since your sales funnel demonstrates a clear picture of your prospect's journey, the most obvious advantage would be a clear, solid understanding of your customer's behavior and buying decision process. And once you have a grasp of your prospect's buying habits, it will help you design strategies to secure higher conversion of prospects to paying clients.
Aside from providing a comprehensive overview of your potential clients, the benefits of creating a sales funnel include the following:
Simplifies your marketing plan
When you have a simplified marketing game plan, you will have more time to develop ways to address gaps and improve your current strategies. Similarly, you'll have accurate data of the number of leads that entered your funnel, and you can use these numbers to reverse calculate how many leads you will need to attract more for you to achieve your targets.
Improves customer journey
A sales funnel will provide insight into what prospects are thinking and doing at each stage. And with this information, you can help curate a tailored approach to your prospects in each stage of the funnel.
Increases your conversion rate
A clear sales funnel means more targeted marketing, which will translate into more hot leads. An increase in leads will generate higher interest, and ultimately, more paying customers.
Results to higher revenue
Every benefit mentioned ultimately translates into something that every business gives value to—more money.
Stages of a sales funnel
Sales funnel stages can be easily remembered by the acronym AIDA, which stands for Awareness, Interest, Desire, and Action.
Awareness
The first stage is where your prospects become leads after learning about your business and your products. Awareness can happen through word of mouth, social media, a Facebook ad, or even a simple Google search. If they are impressed with your brand and product, or there's an urgent need for it, prospects can purchase your products instantly at this stage. However, it is more likely that leads would require more convincing to move further down the funnel.
Interest
Now that you have your leads' attention, it's time to pique their interest in the Interest stage. These people are stuck in the research phase, so a business must take this advantage to educate them about your products and services. It is where you must tug their heartstrings, but be careful of being too salesy—being too pushy can compel leads to leave. At this stage, you are expected to be a teacher, not a dictator. You should establish your authority by publishing educational content or customer reviews to help them make a sound decision.
Desire
The Desire stage is where a prospect is ready to make a purchase. However, at this stage, the prospect may still be considering other options before making their purchase. This is where they become more meticulous about the pricing, packaging, quality, and other factors they deem valuable for their purchase.
At this stage, you should fire on all cylinders and provide a reason why the prospect should choose you. For instance, you may offer a bonus product, free shipping voucher, or a discount code when they are hesitant about checking out. The strategy is to make the offer irresistible and better than your competitors so that your prospect will choose you.
Action
Action serves as the last and bottom stage of the sales funnel. At this phase, the prospect should make a purchase to officialize the transition from lead to paying customer.
At the Action stage, you should improve your calls-to-action (CTA), website's landing pages, and any point-of-sale strategy to secure conversion and increase customer loyalty. According to eConsultancy, 83% of online shoppers require support during their online journey to complete a purchase. Help could be extended through responsive customer service or a transparent pricing scheme. Therefore, if you want a higher conversion rate, make sure to offer assistance every step of the way. As for your clients in the Action stage, you can turn them into loyal customers by showing gratitude for the purchase, offering a discount coupon for the next purchase, or encouraging them to provide feedback.
How to build a sales funnel
These are some essential steps to creating a sales funnel that converts: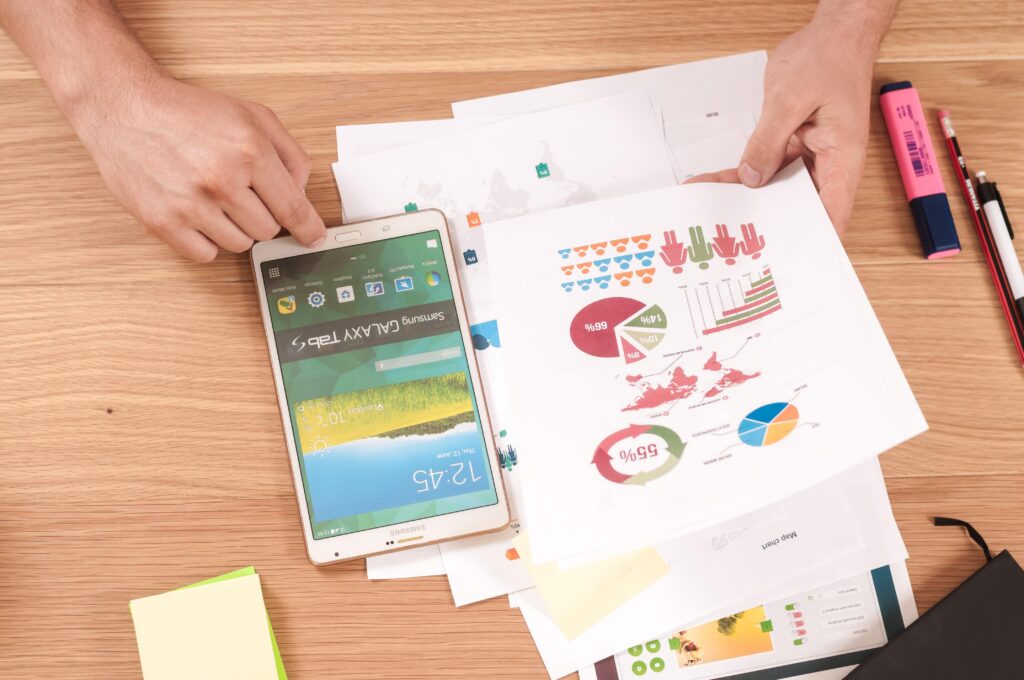 Identify your customer
Before anything else, you must identify your target audience. Collect information about them, and understand their needs and pain points. This way, you can design your funnel to focus on solving the problem of your target market.
Here are some questions to ask: What are your current challenges (related to your product or service)?
– What are your pains and frustrations?
– What are your aspirations and goals?
– What have you done to solve your problems or achieve your goals? Did they work?
Once the data is collected, proceed to the next step.
Define your buyer personas
Truth be told: you won't have the same sales funnel for all your target audiences because:
– they have differing purchase motivations
– they use the product or service differently
– they have varying purchase decisions and journeys
To create buyer personas, you can start by assessing the pages your target market visits most on your website and enhance pages with high bounce rates.
Build a solid ideal buyer journey and draw it out as a funnel
The main goal of a sales funnel is to map out an effective buyer's journey and boost conversions, and for all of these to happen, you must first identify the following information:
– How your consumer's journey looks like today
– Your end goal or your prospect's ideal action
– Ways on how you can improve your existing consumer's journey to increase conversion rate
Create goals for each stage
The parts of the sales funnel are correlated with the three phases of buying journey, which are the following:
TOFU (Top of the funnel) – This is wherein the prospect discovers his need or problem and will interact with your business, becoming a lead.
MOFU (Middle of the funnel) – At this stage, you should help your lead solve their problem by providing tips, lessons, and guides.
BOFU (Bottom of the funnel) – With the trust and confidence already built in the previous stages, at this phase, the lead is already ready to make a purchase. So, it's essential to show that you have the best solution to satisfy their needs.
That being said, you can decide your goals per stage of the funnel. For instance, you may want to increase your website traffic in TOFU, boost engagement rate in MOFU, and rake more conversions in BOFU. Then, once you've laid out your goals, invest in tools that'll help you track your progress to ensure you're meeting your objectives per stage.
Make a content plan for each stage
Each part of the funnel needs its marketing plan to ensure a streamlined and effective sales process.
TOFU
The main goal of the top part of the tunnel is to increase brand awareness. At this part, you should aim to create buzz and encourage people to learn more about your business and the products or services you offer. But before you proceed with your strategy for this phase, first, you have to identify the following:
– Where do they hang out?
– What types of content do they consume?
– What low-value offers will pique their attention?
MOFU
Now that you have your prospect's attention, it's now time to gain their trust and interest. Therefore, you must focus more on creating informative and valuable content. These contents should give answers to their questions so they will advance to the next phase.
BOFU
The final stage should give your lead compelling reasons why your product or service is better than your competitors. Content or marketing activities under this phase include actionable emails, free trials, and CTAs.
Set up an Email Marketing Campaign
In an era teeming with modern-day marketing tactics, email is often touted as an obsolete way to communicate. Sure, it may be a traditional communication tool, but it's a proven method for increasing interest, driving action, and even reigniting desire.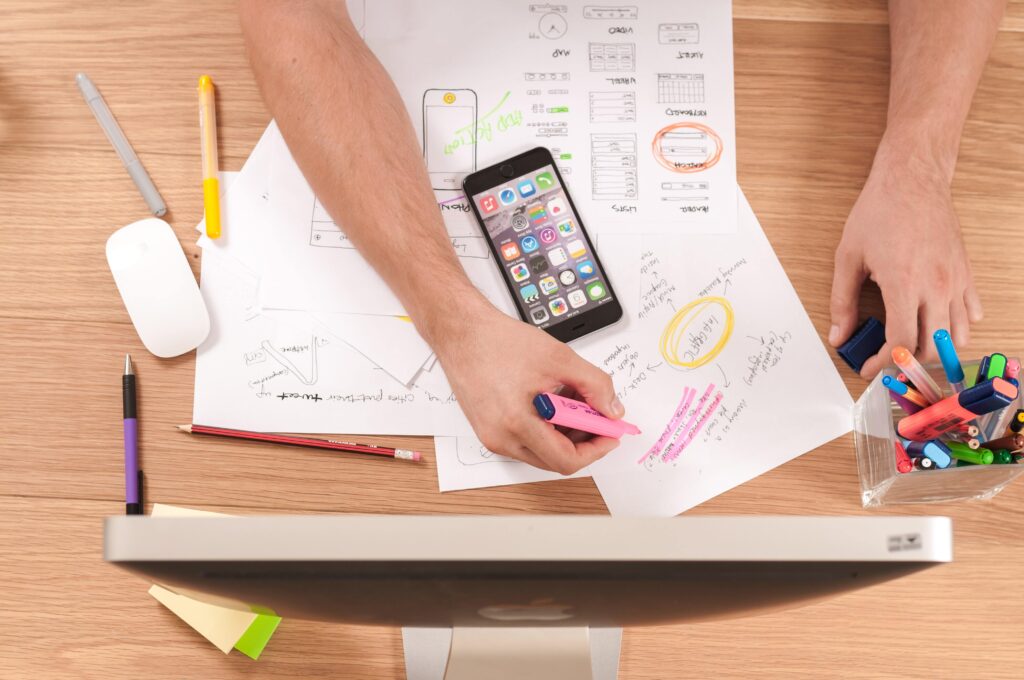 How to optimize your sales funnel
At the Attention stage in your funnel, you want to create a buzz in the market. Therefore, in order to cut through the clutter, do some competitive research. Assess their social media channels, landing pages, websites, and blogs. How are they raking in customers?
After crafting a competitive market research, use your data to implement ways to generate awareness. Here are some examples:
– Optimize your content for SEO to increase your chance of landing on the top of Google search results.


– Stir conversation on social media platforms where your target market usually hangs out, may it be on Instagram, Facebook, Tiktok, or Twitter.


– Set up a referral program to reward customers for recommending your products and services to their network.


– Try influencer marketing to raise brand awareness and trust among your target market quickly.
For building interest and desire, creating compelling content should be your prime goal. Here are some concrete ideas for these stages:
– Create informative blog posts to establish your authority.


– Show your product in action through Instagram Reels, Tiktok, or a Youtube video. Video helps people imagine how your product or service can benefit them.


– If you have a lead's contact information, send them personalized forms of content such as a summary of your top blog posts, product reviews, restock alerts, etc.
And for your lead to take action, as was mentioned before, it is crucial to give them an irresistible offer such as discounts or free shipping and use strong CTAs like "Join for free," "Book now," or "Access free trial."
Seek help in creating a funnel that converts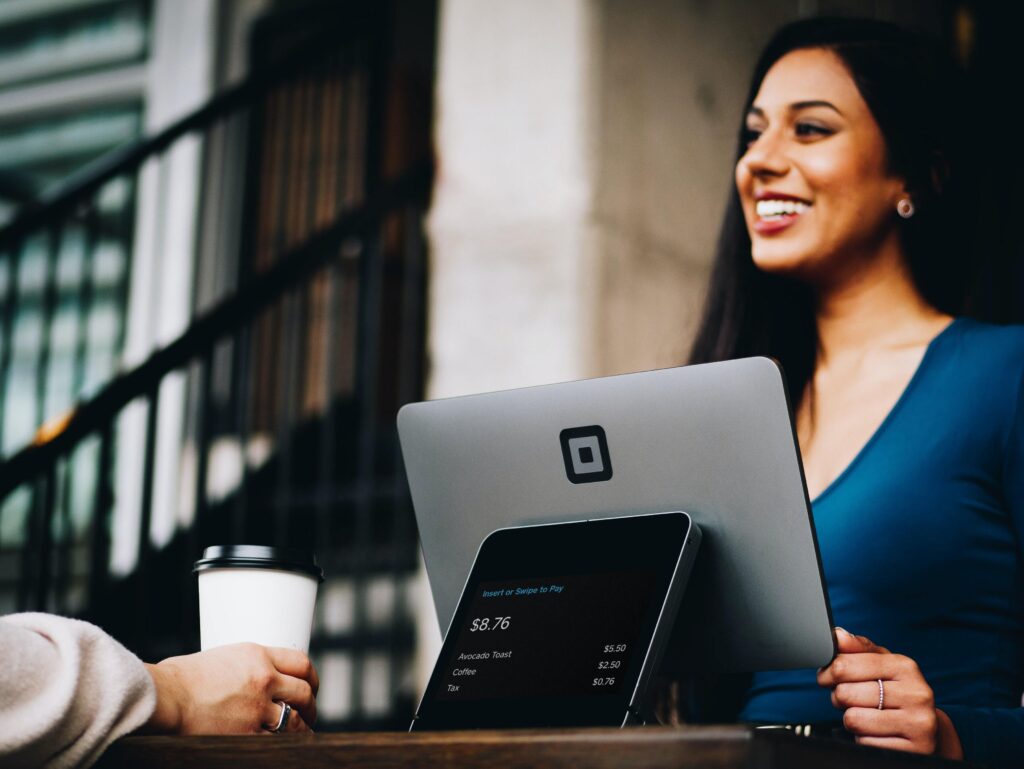 Creating a sales funnel is fun and exciting, especially if you're a goal-oriented entrepreneur. Now that you've learned how to create an effective sales funnel, you have three options: either design a funnel alone, with your workmates, or with a team of professional and experienced digital marketers.
At Brightminds PH, our team of experts will help you curate a sales funnel that converts. Instead of guessing your strategies towards your business goals, we will help you every step of the way: from designing the funnel to implementing a content plan at every stage. If you want to take your business to the next level, send us a message, and let's discuss how we can achieve your business goals.