Learning how to establish an e-commerce business, like any other business, isn't always simple— but setting up, creating, and managing websites where entrepreneurs, designers, and artists of all kinds can sell their wares is now easier than ever.
Starting an e-commerce business may make sense depending on your objectives. E-commerce businesses provide greater flexibility, affordability, and potential for many entrepreneurs because they do not require a physical site. So, how can you get started with an internet business? This post is here to assist you.
We'll break down how to start an e-commerce business into seven easy steps so you have all the information you need to get your online store up and operating quickly.
How to Launch an E-Commerce Business
Step 1: Research the e-commerce market and identify your target market.
Conducting appropriate research is the first step in establishing an e-commerce business. You'll want to explore the e-commerce field you're interested in and make some judgments about your unique business, just like you would if you were opening a restaurant and looking into different locations, cuisine selections, and themes.
Consider what your e-commerce business will provide, for instance. Are you planning to sell goods or services? Are the products you're selling physical or digital? Where will you get your supplies? Along these lines, consider the type of business strategy you want to use. Will you sell individual products, packages, subscriptions, or something else?
During this process, you should also consider the big picture: How will you deliver your products or services to your customers? What will your initial launch costs be? Are there any legal or other rules that apply to your product or service that you should be aware of?
These questions, among others, will be crucial at the start of your business and will assist you in developing and writing your business plan. This technique will help you better understand your specific objectives and how you plan to achieve them. Finding your specialization, especially in the e-commerce market, is a key component of this phase.
Although the expansion of the e-commerce market is beneficial to individuals learning how to start an e-commerce business, it also means that there is more competition. You should conduct competitive analysis and identify a market in which you believe you can create your brand and sell items and services.
Step 2: Decide on a business name and legal structure.
After you've finalized your e-commerce business plan, the following step is to choose a name. You'll want a name that is both unique and clearly identifies what your company is or does, just like any other business. You should check the websites of your local secretary of state and the United States Department of State. Check with the Patent and Trademark Office to be sure your business name isn't already taken by someone else.
Although you won't want to spend too much effort on a website just yet, it's worth checking to see whether the domain name for your possible business is accessible. If your domain name is already taken, consider using a different business name or structure, such as "yourbusinessname.co" instead of "yourbusinessname.com."
Next, decide on the legal structure of your company. Your choice of company entity will have significant legal and financial repercussions for your e-commerce business. You can form a sole proprietorship, general partnership, limited liability company, or corporation. Each of these entities has advantages and disadvantages, so you may want to seek legal guidance from an attorney or another legal professional to determine which is the best option for your company.
You won't have to register in the state where you're doing business if you create a sole proprietorship or general partnership. Instead, your business will be legally associated with your personal name, which means that if you wish to operate under the name you've chosen, you'll need to file a DBA application with your local government.
Step 3: Obtain an EIN
For your e-commerce business, you'll need to apply for an EIN, or employer identification number. Although not all business entities are required to acquire an EIN, this nine-digit number can help you keep your personal and corporate finances separate. Furthermore, you can obtain an EIN from the IRS for free by applying online, by mail, fax, or by phone. Because you're learning how to start an e-commerce business, you'll probably want to apply for this business tax ID online, and you'll get your number almost immediately.
Step 4: Obtain business licenses and permits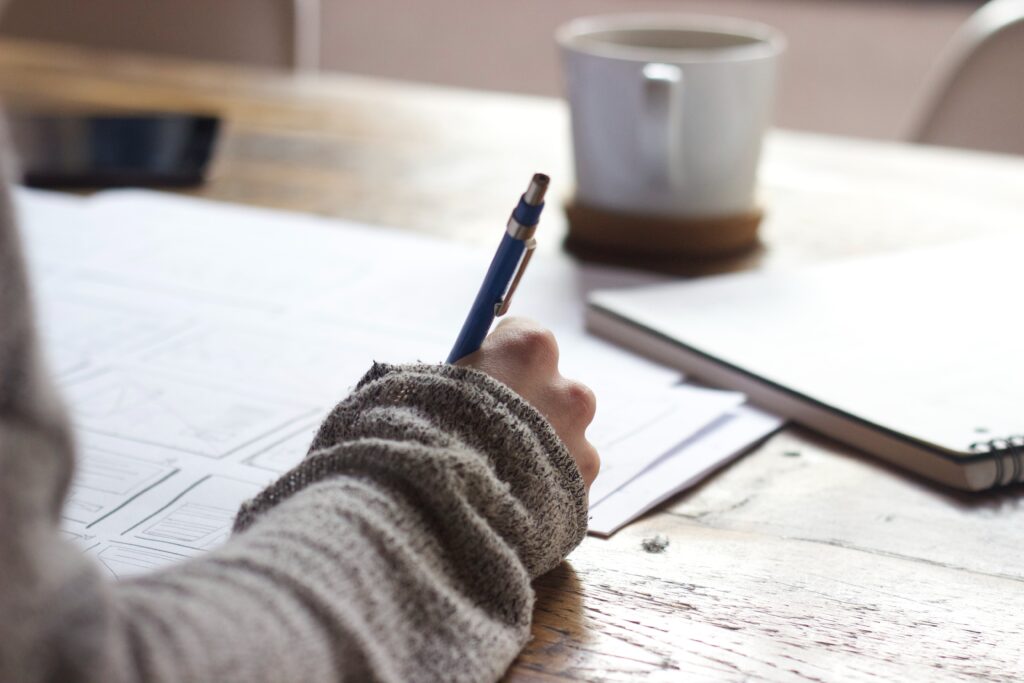 Following your EIN application, you'll need to secure any business licenses or permissions required to operate legally in your city and state. You don't need to register your e-commerce business with the state if you've formed it as a sole proprietorship or general partnership, as we discussed above— unless you're filing a DBA to legally operate under a certain business name. However, you must register your business with your state and obtain a general operating license for the other business entity categories. You may also need to obtain a municipal operating license, depending on where your business is located.
Most e-commerce enterprises do not require as many business licenses and permissions as brick-and-mortar establishments because they are operated from home. You'll need to figure out what the precise criteria are in your area, which you can generally find out by visiting your state or local government's website. Most places, for example, require home-based business owners to obtain a home occupation permit in order to lawfully operate. This form of permit simply certifies that operating your business from your house does not result in increased traffic, noise, or other undesirable conditions.
You may also require the following sorts of business licenses and permits:
Professional and trade licenses for specific industries
Sales tax permits
Health, safety, and environmental permits
Signage permits
Building and construction permits
Step 5: Create your website using an e-commerce platform.
You've finished the documentation required to register and legally start your e-commerce business at this point. The majority of our steps thus far have paralleled the process of beginning a physical business in this way. Instead of looking for a place and planning to open a physical store, you'll instead focus on building your website and online store.
This website, like a real storefront, will be the face of your company. It will be the first thing your customers see and will be used to browse and purchase your items or services.
With this in mind, one of the most crucial aspects of launching your e-commerce business will be creating your website. As you construct your online storefront, keep the following items in mind:
As previously said, you must first consider your domain name. Your domain name should (at the very least) be similar to your company name. Along these lines, and maybe most importantly, you'll need to choose an e-commerce platform. Your e-commerce platform, whether it's all-in-one software like Shopify or an open-source platform like Magento, will be the foundation on which you construct and develop your online business.
Most e-commerce platforms let you modify your design, add your domain (or buy one), manage inventory, take and ship orders, accept payments, and more.
Although there are hundreds of these platforms on the market, you might want to start your e-commerce business with one of the following popular options:
Shopify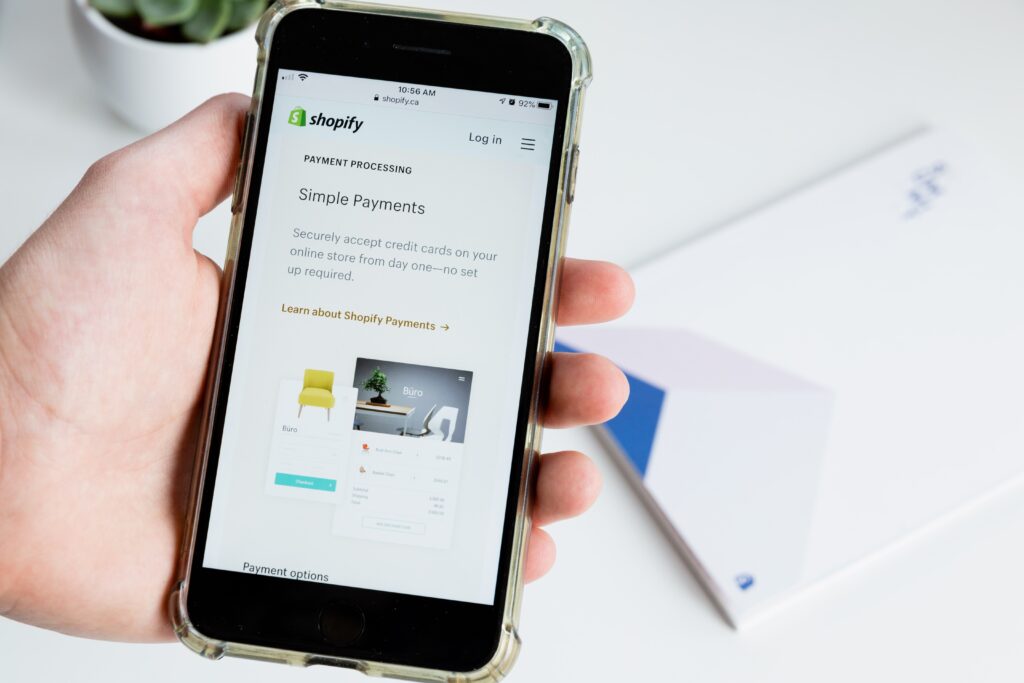 Shopify, perhaps the most well-known and popular e-commerce platform, provides a comprehensive, user-friendly solution with a number of add-ons. Shopify subscriptions are available in four different options, starting at $9 per month for Shopify Lite (which does not contain a full online store).
Squarespace
Squarespace is most recognized for its modern layouts and as a website builder. It also has e-commerce capabilities. Squarespace offers two e-commerce-specific plans: Basic for $26 per month and Advanced for $40 per month.
Squarespace, like Shopify, is easy to use and can accommodate business owners of various technical skill levels. However, because Squarespace is primarily a website builder, it may not have as many features, tools, or add-ons as some other options.
Magento
Finally, if you want complete control over every part of your online store, the open-source version of Magento might be the way to go. You can change any element and design your site with this e-commerce platform, but you'll need technical knowledge (or pay for it) to do so.
Although this platform isn't ideal for newcomers to e-commerce, if you have the technical know-how or the funds to hire a developer, you'll discover that Magento has the most features of any open-source solution on the market— and it's free to download.
As you can see, there is a lot to consider when picking the ideal platform for your e-commerce business. Cost, features, usability, and other factors should also be considered; ultimately, as the backbone of your e-commerce business, you'll need a working system that allows you to get up and running and manage your operations on a daily basis.
After you've determined whatever option is best for you, the following step is to customize and launch your site. Consider how you want your online store to be arranged, the design you want to use, the colors you want to use, and so on. You can either build and launch your website yourself or hire a professional designer or developer to help you, depending on your platform and budget.
Step 6: Find or create products (and keep track of them).
You're almost done with the process now that you've chosen your e-commerce platform and launched your website. You'll need to source the things you're intending to sell at this point. When you did your research in step one, you should have already thought about how you're going to approach this process. You can produce your own products, buy them from wholesalers, or— if you're offering your own services, such as consulting, for example —just describe and list them on your company website.
If you're selling things, this phase will be more difficult because you'll need to think about how much inventory you'll need to start, as well as what your initial expenditures will be. You'll also want to take the time to list your inventory on your online store, considering the customer experience, SEO, and how the process will operate from the time a consumer orders a product to the time they receive it.
Step 7: Promote your online store.
You've now mastered the art of starting an e-commerce business. You're ready to start serving customers now that your products or services have been prepared and listed on your online store, and your website is up and running. Of course, you'll need to market your e-commerce business appropriately to accomplish this.
You can use a variety of marketing tactics, including Google AdWords, social media ads, podcast ads, word of mouth, blogging, influencer marketing, and others. At the most basic level, you'll want to optimize your business website for SEO and use any online marketing tools that your e-commerce platform provides.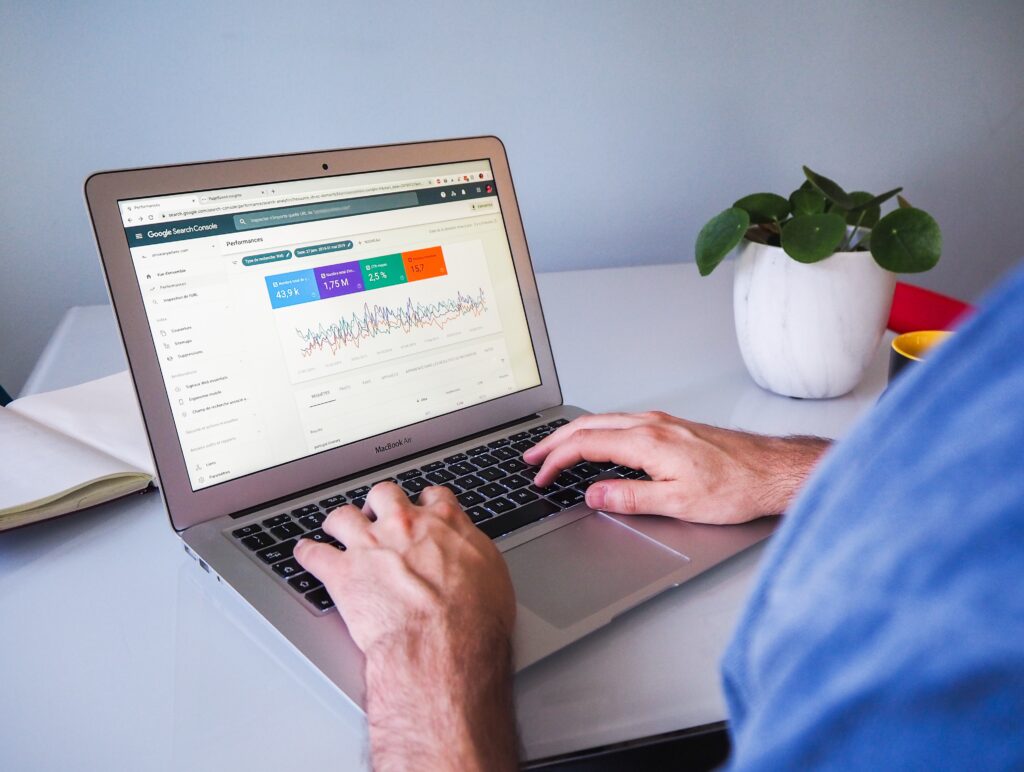 You'll want to keep track of which marketing methods are working and which aren't after your e-commerce business is up and running and you start receiving orders— especially if you're investing money in them. You'll be able to tweak and adapt your marketing strategy as time goes on to see what works best for your company.
With the growth of e-commerce and increased competition among sellers, marketing your online store is more crucial than ever. Having said that, putting the concepts in this post into action takes time. The strategies span a variety of channels that must all be examined on a regular basis, and results will not appear overnight.
At BrightMinds PH, we have e-commerce specialists that can help you refine your e-commerce strategies! We always update ourselves on the latest e-commerce news and trends, so that we can provide you with the best services. If you're interested to know more about what we have to offer, message us today for a free quote.