Alternative title: A Beginner's Ultimate Guide to Instagram Reels
There's something about Instagram that always gets us hooked on the scroll—it may be their infinite scroll feature that urges users to spend more time on the platform more than they intend to, the fancy Instagram Story filters, our followings' story updates, or the latest feature on the platform: Instagram Reels.
Whether you have a personal or business Instagram account, you've probably come across Instagram Reels. These short videos tend to be entertaining, engaging, and addictive—all designed to get you stuck in a mindless scroll. Ever since it launched on the platform, it has been helping millions of business, and influencer profiles boost their reach, engagement, and follower count.
Don't miss the opportunity to take advantage of this profitable feature. If you're new to Instagram Reels, scroll further to know what the hype is all about and how you can apply it to the digital marketing strategy of your business.
What are Instagram Reels?
Instagram Reels are 15 to 30-second videos uploaded to engage, entertain, and inform followers. Unlike Instagram Stories, Instagram Reels are only available in selected countries, such as the United States, the United Kingdom, Canada, France, Brazil, Australia, and more.
Instagram Reels are commonly compared to TikTok videos, even getting criticized as a "TikTok copycat" during its prime, early days because both features require the same effort to create.
Like a TikTok video, Instagram users can record or juxtapose video clips ranging from 15 to 60 seconds. Reels also offer a set of editing tools that allow users to get creative. They can include filters, captions, interactive backgrounds, stickers, and a whole lot more. Users can share their Instagram Reels to their Explore Feed, Stories, and the Reel's tab on the profile.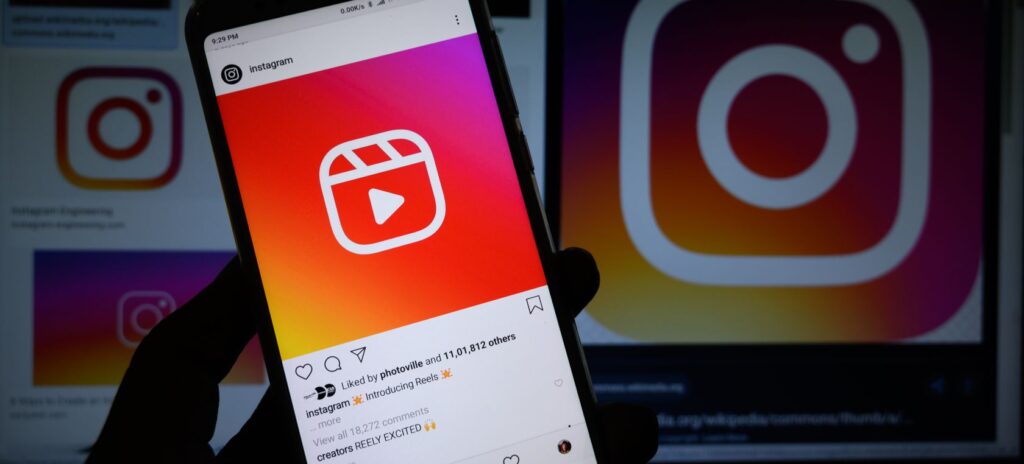 Where can you find it?
You can access Instagram Reels from the get-go once you open the application. The Reels icon takes center stage of the navigation bar at the bottom of your Instagram home page, urging more people to browse Reels more often.
Clicking the icon will direct you to the Reels tab, wherein you will see various Reels from the accounts you follow to those currently trending on Instagram.
You can also check an individual user's Reels by going to their profile and clicking on the Reels icon on their account Feed.
According to Instagram, "The tab will provide a deeply immersive Reels-experience with auto-play videos, with a [creative] entry point that opens directly to the Reels camera."
According to Later, the IG Reels algorithm prefers Reel that:
Are fun and entertaining, those that delight Instagram users, grab their attention, make them smile and laugh
Are inspiring, particularly those that start a new engaging trend that allows other people to take action
Uses enhancement tools such as filter, text, and other effects
Uses vertical video
Infuses music from the IG music library and/or original audio
Are new, creative, and experimental
Instagram Reels vs. TikTok
Both TikTok videos and Instagram Reels have the same basic editing tools and functions. They both let you take control of starting and stopping recording videos. However, the most significant difference is the video duration. TikTok allows users to upload a 60-second video, while Reels only allow 15 to 30-second videos.
Another notable difference is their branding. Instagram Reels are fashioned to look more mature, sophisticated, and polished than TikTok. Reels look more curated and put-together compared to the videos uploaded on TikTok. Despite the similarities, the look and feel of the content seen on both platforms exude different vibes.
That being said, many TikTok influencers decided not to put all eggs in one basket and took advantage of Reels too. According to Recurpost, 44% of TikTok users repurpose their TikTok content by uploading them on Instagram Reels to attract more audience. On the other hand, most of them agree to use both platforms to maximize their efforts.
Why did Instagram launch Reels?
Reels are launched in response to the rapidly growing popularity of TikTok, a platform that received massive support across the world last year. In fact, according to Adweek, TikTok is considered the "most downloaded app ever in a quarter" in Q1 2020.
Gen-Z users once dominated TikTok, but Millennials are quick to adapt to the trends, making up a more significant share of the platform's user base. In other words, the platform became a more attractive medium for advertisers.
Ever since TikTok boomed in 2020, the platform and its features proved to become a profitable feature. So, it should be expected for Instagram to adapt to the ever-changing digital landscape by replicating TikTok's main features.
Advantages of using Instagram reels for your business
Here's how Instagram's newest feature help take your business up a notch in the digital landscape:
Spreads awareness and boosts engagement
Instagram users crave information, and they want it bite-sized. Given that the average attention span is only eight seconds long, the bite-sized Reels are perfect for capturing your users' attention. Music, filters, and texts make it even more entertaining and engaging no matter what type of content you're sharing.
Gets you more exposure
Like a regular Instagram feed post, Reels can make their way to the Explore page where other potential followers can view them, provided that the videos have substantial comments, shares, and likes. If your Reels are executed wisely, you could push prospective customers to make a purchase or sign up to your link in bio.
Saves you time
Come to think about it—it takes time to create an Instagram Feed post (except if it's a raw selfie or photograph). Imagine the time you have to design, upload, and schedule the content. Meanwhile, with Reels, everything is easy-breezy. You just have to record the video on the platform, add your texts and other effects into it, then you're good to go. It's less tedious than creating graphic content.
Reels are multi-purpose
Like TikTok videos, Reels can be repurposed too. You can share it in your Story or Feed whenever you think an old Reel is relevant to a current situation. You can also save your Reel and post it on your other social media accounts, including Facebook, Twitter, and TikTok.
Displays your brand personality
The majority of your Reels would feature your face or a face in it. It may not come off as good news for introverted business owners, but the good thing is it is a great way to showcase your brand personality and humanize your brand online. People respond to people, so shift from robotic marketing strategies. Make your audience understand not only the "why" behind your brand but let them know the brand itself through Instagram Reels.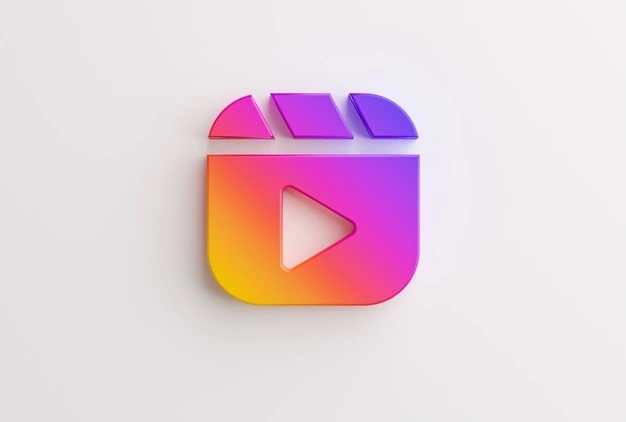 How can you create an Instagram Reel?
Here's a step-by-step guide to creating an Instagram Reel:
First, you have to access Reels in any of the following ways:
Instagram home screen – Tap the plus sign (+) on the top right and then scroll to the Reels tab at the bottom.
Instagram Stories camera – Open the Instagram Stories camera and look for the Reels icon situated either the Create mode or Normal mode or on the menu below next to "Story."
Reels tab – Simply tap the camera icon on the top right.
Now that you are on the Reel camera, you will notice four small icons on the left-most of the screen: Audio, Speed, Effects, and Timer.
Audio: You can select music and choose the part you want to be included in your video.
Speed: You can decide the length of your video by tapping this icon and choosing between 15, 30, and 60 seconds.
Once you're all set and decided on the video length, you can choose how long your clips will be using the timer icon.
Timer icon: Use this to set a timer for the multiple clips in your Reel. You can choose between a 3- and 10-second countdown.
Effects: Much like Instagram Stories, you can apply effects on your Reel. You can choose from the previously saved filters or search for more by tapping the "Browse Effects."
Now, you can record a video or upload an existing video from your gallery. Like Tiktok, you can stop and record multiple clips in one video by pressing the record button.
If you want to edit your Reel, just tap the back arrow and press the clip you want to trim (tap scissors) or delete (tap trash).
Once you're all set, you can accessorize your Reel by adding texts, Instagram Stickers, and doodles.
Once finished, you can edit the cover photo with a thumbnail from a video or a cover from your gallery.
Now, share your Reel to your Explore Feed, Stories, Reels tab, and more!
Tip: If your Reel contains dialogue or a voiceover, include captions or subtitles because it is helpful for those who have sound problems on their phones, have a hard time reading, and are deaf people.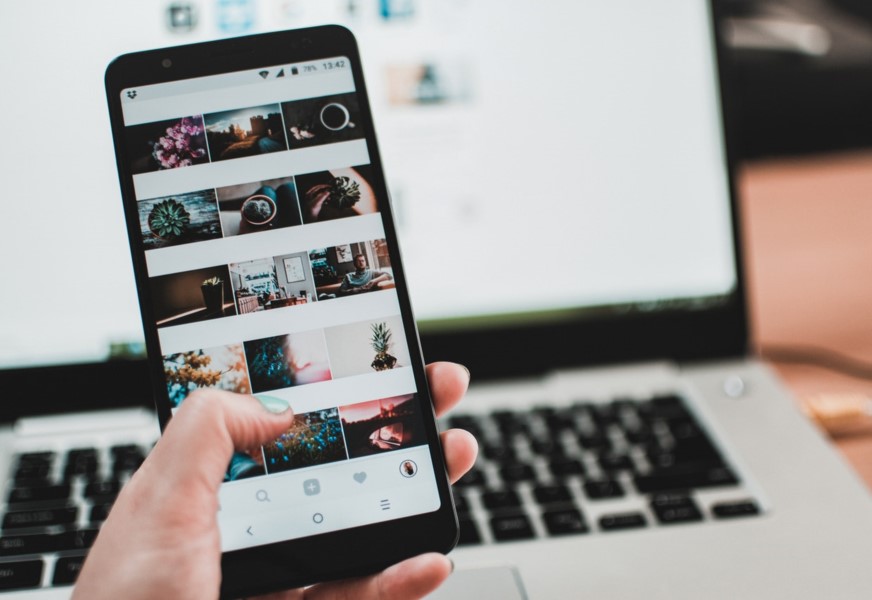 Three common types of Instagram Reels for your business
Don't know what kind of video to try out for the first time? Start with any from these three main types of Reels:
Informative Reels
Reels are quick videos, so you want to make sure one video is packed and full of information your audience would surely love and appreciate. For instance, you can create How To, DIY, or share an interesting fact about you or your niche. Remember not to overdo the texts. Keep it simple, bite-sized, and on point.
Inspirational Reels
People need some pick-me-up sometimes. And what better way to create genuine connections with your target market than inspiring and encouraging them. Uploading Inspirational Reels are a great way to showcase your brand values. Inspirational Reels can be as simple as creating a video about a quote, poem, or meditation prompt.
Trendy Reels
Make sure you keep up with the trends. Pay attention to what your target audience loves and watches, and make more of it. Who knows, it can be your ticket to your first thousand views! Remember: make sure you stay on-brand when adopting trends.
Instagram Reels Tips
Now that you know how to make Reels and their three main types, it's time to come up with several topics to cover in your videos. Luckily, we have a few ideas to help you kickstart your Instagram Reels journey:
Share tutorials
An Instagram Reel will allow you to create quick, easy-to-follow tutorial clips that motivate your audience to take action soon. Simply share something that your audience will deem relevant to their lives and make sure what you're sharing aligns with your niche.
Upload BTS videos
Behind-the-scenes clips are a great way to engage your audience, allowing people to see the reality behind your perfectly curated Instagram Feed. BTS videos are raw, authentic, and personal, making them a great way to connect with your target audience instantly
Repurpose your TikTok content
If your brand has a solid follower base on TikTok, it means that you are already doing the right thing when it comes to creating short videos! Repurpose your TikTok videos to save you more time and stretch the value of your videos. Plus, it's also a great way to let your audience know they can follow you on TikTok too.
Showcase your products or services
Since Instagram Reels can be accessed on the Explore page, other people who don't follow you can see your videos. Take advantage of the free exposure by promoting your products or services! Add a caption and relevant hashtags to increase your reach.
Post announcements
Put an entertaining twist on your announcements about your upcoming launch, discounts, events, and webinars through sharing an Instagram Reel about it. This way, more people, even those who don't follow you, will become members of your customer group.
Take your Instagram marketing efforts to the next level with Instagram Reels. Let this article guide you in creating engaging, entertaining, and informative videos that your follower base and prospective customers will love. If you need professional guidance with converting clients on Instagram, Brightminds PH offers several digital marketing services to help attract a large influx of followers and clients.