It has been raved over by high-profile celebrities and beta-testing users alike. This app was even called the new social media star. And the world's greatest investors think this social media phenomenon is worth a billion dollars.
Introducing Clubhouse: an audio-only social networking application usually likened to podcasts where the audience can share their opinions. It's a social media platform paving its way to becoming the next generation's "it" thing.
Clubhouse has taken the limelight among celebrities, venture capitalists, and even start-up entrepreneurs. The social media spotlight is so striking that even China has blocked it. Now that the app is at its prime stage, you should not miss out on it as a business owner. Clubhouse may be the next social media phenomenon that will help boost your brand, and even sales. Here's why.
What is Clubhouse?
Developed by Rohan Seth and Pail Davison of Alpha Exploration Co., Clubhouse was introduced to iOS in March 2020. It is a live audio application that lets users create clubs and rooms within the virtual space.
Conversation is the cornerstone of Clubhouse, which usually happens in two ways. Each room is an audio-only discussion among users who are inside. These discussions can be scheduled or may happen unannounced and can engage a few people. For instance, it can be an interview format where other uses can simply listen in, whereas other discussions can engage many users. On the other hand, a user can have a 1-on-1 room with a contact, given that both users follow each other on the platform.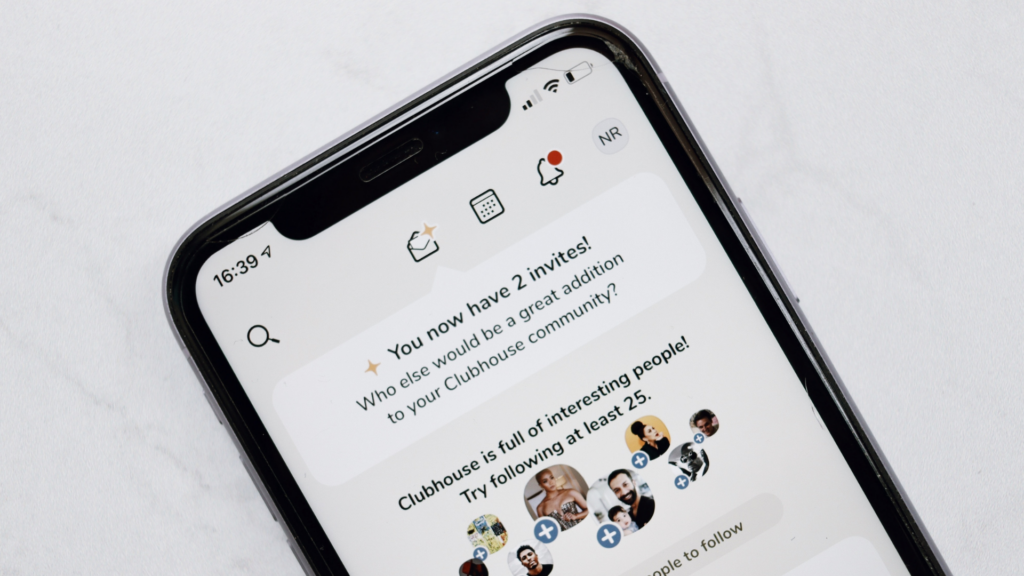 How does Clubhouse work?
The premise around this social media app is no rocket science, but it's extraordinarily captivating—so much so that the platform's audience has skyrocketed from 600,000 users in December 2021 to more than 2 million a month later.
Like any social media application, Clubhouse lets you set up your profile, follow like-minded people, and enter "Clubs," or theme-specific groups. After setting up your profile and following Clubs and people, you will start to see where these groups and people are participating and/or hosting in rooms. These "rooms" can be likened to different TED Talk topics, which are all open so you can hop in and listen to a variety of conversations. You may enter a room as an audience, but if you want to contribute to the discussion, one of the speakers can choose to invite you to speak.
All these conversations happen in real-time. You can choose to go room-hopping, stay in one that you find really interesting, or create a room of your own wherein you can share your knowledge with others.
As a voice-only application, you won't have to worry about dressing appropriately, organizing your background, and making eye contact with strangers. And unlike conventional social media applications that heavily rely on graphics, videos, and texts, you can listen or join discussions while cleaning, driving, or doing your household chores.
As Clubhouse continues to gain popularity from the general public, so it does among high-profile celebrities and entrepreneurs, including Mark Zuckerberg, Elon Musk, Kevin Hart, Jared Leto, Drake, and Oprah.
All of these features are truly amazing, but here's the catch: Not all people can hop into the digital landscape. It is an invitation-only social media app only made for iOS users. However, the developers assured the general public that they are already working to make the app exclusive to the whole world.
How to get an invite to Clubhouse?
The easiest way to enter Clubhouse is to reach out to your existing network. Connect with your colleagues on LinkedIn, Facebook, Instagram, or other social media applications and let them know you want to join the platform.
When someone signs up in Clubhouse, they are given two invites, and they can be provided with more throughout their stay in the application. Apparently, there's no solid information about how people get extra invites.
The pros of using Clubhouse
Joining Clubhouse can benefit your business and yourself. Here are the ways on how you can capitalize on this social media app:
Benefits for your business
Networking opportunities
The first and most obvious advantage of joining Clubhouse is connecting with more like-minded people. You see, people join the app for business growth. And the knowledge they impart is valuable in many ways: it allows you to spot trends, broaden your perspective on things, and benefit from shared wisdom among leaders in your industry. By simply listening and participating in discussions, you'll meet new people and expand your network.
Be updated with the latest trends in the industry
Since Clubhouse encourages social listening, you can follow and learn influential leaders in your industry, keep an eye on your competitors, and stalk topics related to your niche. Gather insights and put them to your business's advantage.
Finding or becoming a mentor in your niche
Let's be real—not everyone is lucky enough to come across a mentor in person. So, if you need a mentor or want to become one, you may find the right people in Clubhouse. It consists of a pool of people who will inspire, intrigue, and challenge you. You will find individuals who are willing to share their expertise and those who are eager to listen to yours.
Mentoring provides benefits for both parties, and Clubhouse is just the perfect platform to create mentoring relationships.
Finding investors
Starting a small business can be exciting, but scaling it can be challenging, especially when you have insufficient funds to support your grand ideas. Finding investors is one of the common ways to take some of the burden off your finances.
Aside from Shark Tank, probably the most practical way to reach potential investors is through Clubhouse. It provides a space for you to drop your pitch and even close a deal.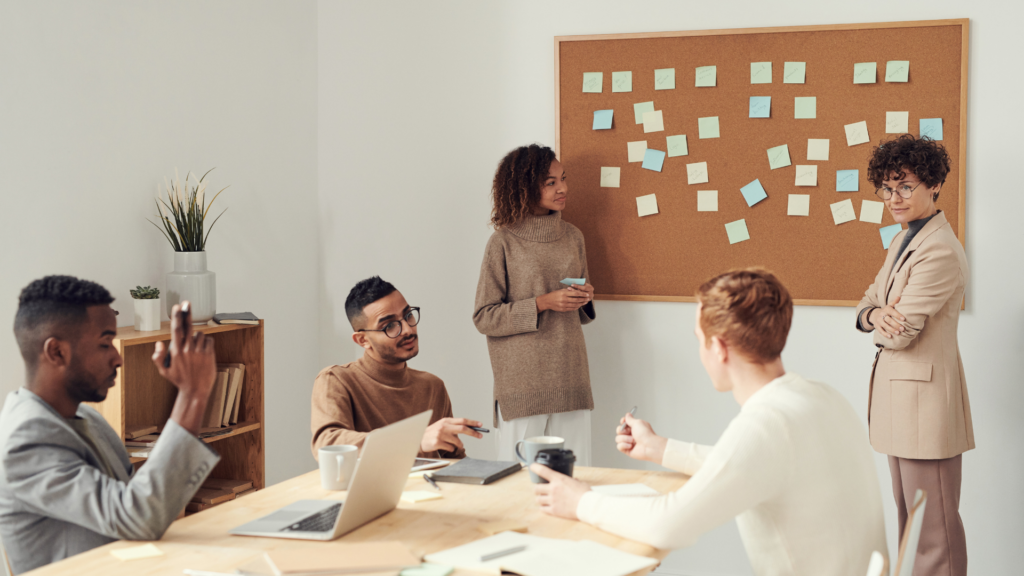 Benefits for yourself
Establish yourself as a leader
A significant factor in boosting your brand is establishing you and your business as leaders in your niche. The likelihood of gaining greater exposure in Clubhouse is endless. Share your insights with people interested in your expertise to build your reputation as a leader they can look up to.
Reduces screen fatigue
Did you know that 60% of Americans spend five or more hours a day in front of their electronic gadgets, including computers, smartphones, and tablets?
In the age of digitalization, our eyes need breaks too. Unlike Facebook and Instagram, you don't really need to stare at the screen to participate in Clubhouse, hence reducing screen fatigue or eye strain.
Increased mobility
Since more and more people are working from home, most of the time, we find ourselves glued to our seats in front of our laptops. An audio-based app like Clubhouse gives you the flexibility to listen and participate in discussions, all the while you are doing other responsibilities on your to-do list.
No DMs
Another significant advantage of using Clubhouse is that people can't send you direct messages. In other words, that's one less inbox to look at and worry about! Clubhouse users can only invite you to a private room, nothing else. The absence of DM features in the platform encourages people to take conversations onto other platforms like Twitter or Instagram.
No need to create content
One of the best parts? You don't have to stress over thinking about your content strategy! In other social media platforms, you are expected to post relevant graphic, textual, and video content to stand out in your niche. In Clubhouse, people can't visit your page and see your information. Instead, everything happens in real-time: you enter a room, listen and or participate in the discussion, and leave once it's over.
The cons of using Clubhouse
As with anything, using Clubhouse has some disadvantages. Although the setbacks do not necessarily outweigh the advantages, it's essential to be aware of them.
Conversations end and cannot be saved
As soon as the discussion is over, the conversation disappears forever. It can be an advantage in the sense that it encourages users to spend time on the app and makes the discussions seem more authentic, as it happens in real-time.
At the same time, it can be challenging for others to keep with the stream of information being discussed. Others may have a hard time catching up with the information being provided in the conversation.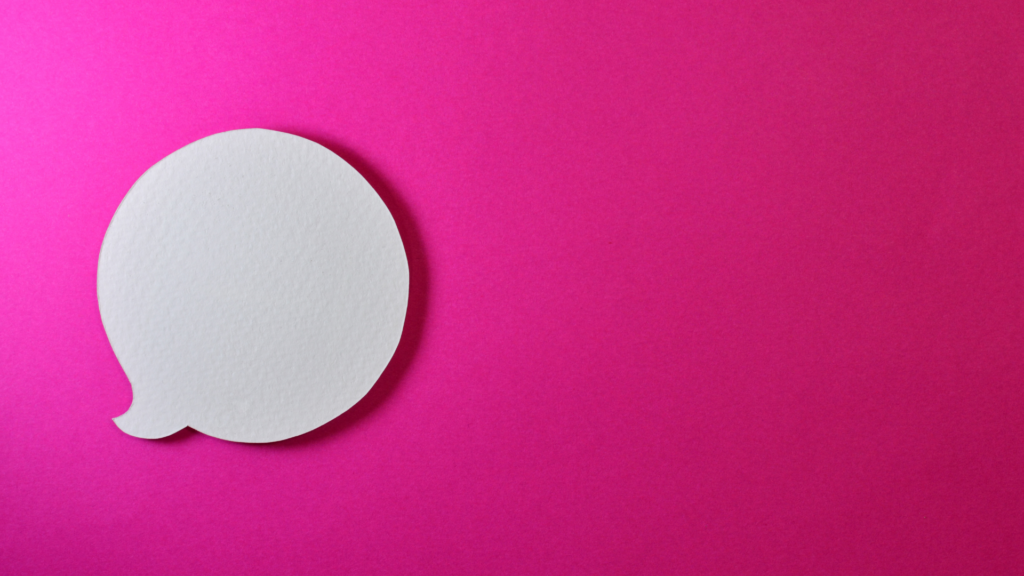 Unclear moderation policies
The major setback of this platform is it's more complicated to moderate than conventional social media platforms, where moderation is often monitored through algorithms and overseeing a list of words and hashtags. With an audio-based application, Clubhouse only relies on users reporting unethical content instead of proactive moderation from the staff.
For instance, New York Times writer Taylor Lorenz had a first-hand experience wherein she joined a Clubhouse conversation about her. She was being accused of playing "the woman card" by reporting about the harassment she got on Twitter. Since Clubhouse doesn't have a reporting feature, Lorenz wasn't able to flag the conversation. She took to Twitter to say that the platform "cultivated this community and is allowing these toxic members a safe space to rally their troops against targets."
As Clubhouse expands, harassment and verbal abuse may balloon into a bigger concern.
Not inclusive
Since it's an audio app, Clubhouse provides a lack of accommodation for the deaf and people who have hearing disabilities, preventing them from participating in conversations.
Clubhouse tips for beginners
Now that you have a basic understanding of Clubhouse and what happens inside the app, it's time to use it to your advantage. Here are some Clubhouse tips that can help you scale your business.
Optimize your profile
Like in any other social media app, you have to optimize your profile. Make the most out of your profile to make out the most of the application. Make use of the feature that allows you to link your Clubhouse profile to Instagram or Twitter. That way, people would know more about your business and background. If you have a Facebook group or a lead magnet, you can also add those details to your profile.
Diversify your feed
Search for keywords that interest you and follow people that appear in the results. Another way to expand your feed is by following these steps:
Go to your profile.
Choose "Settings."
Tap on "Interests."
Choose the categories that resonate with your likings.
Join other people's room and add value there
Once your profile is all set, start joining rooms. Keep in mind that rooms have two types of people: listeners and speakers.
If you drop by a room discussing matters about your expertise, use it as a researching tool. It's like luring around a Facebook group, but instead of reading, you're listening. If the hosts allow to entertain questions or opinions from the audience, then raise your hand and add value to the discussion.
Another way to use Clubhouse for your benefit is to enter rooms where your peers join. There, you will focus on checking the profiles of the people in the room and then add value during discussions. This is particularly the main reason why you need to optimize your profile—people will be checking yours too to give them an idea if you'd be a great fit in their network.
Start your own room
If you really want your Clubhouse profile to benefit your business, start running your own rooms. Managing rooms give you the freedom to set the topics, which should ideally revolve around your expertise and pique the interest of your potential clients. You can also ask others to contribute to the discussion too.
Invite your clients
See which of your clients are active on Clubhouse. Host a room and invite them to participate in a talk about your niche. You can encourage them to bring their network who perhaps are interested in learning about your expertise.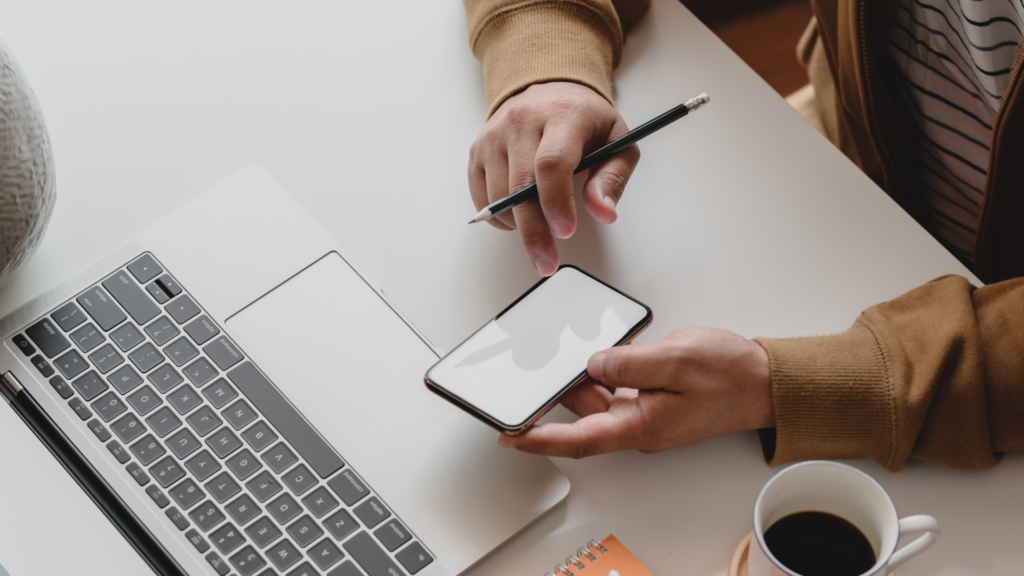 What is the future of Clubhouse?
The founders are planning to make the platform available for Android users and adding in localization features. They plan to improve the app's community policies and tools to ensure a great user experience and promote better inclusion.
Conclusion
Clubhouse may be a great tool to scale your business with its unique feature on the traditional social media format. Likewise, it also gives you an exclusive opportunity to listen and interact with potential investors, industry leaders, as well as the world's biggest celebrities.
If you utilize your time, effort, and Clubhouse profile wisely, you're bound to enjoy its benefits to your business. So, what are you waiting for? Ask your network to invite you to the app, start listening to meaningful conversation, establish great connections, and see your brand thrive and strengthen.