Props to its powerful, striking visuals, Instagram has grown in the past years as one of the top favorite social networks of all time. Now that it has more than 1 billion monthly users (even surpassing Twitter), the social media platform is not for personal use anymore. Nowadays, many businesses are finding possibilities to interact with the Instagram community, build relationships with them, and earn their trust.
Twenty-five million of the 1 billion Instagram users are business profiles across the globe. And just in case you didn't know about it yet, Instagram users love interacting with businesses. In fact, their statistics show that at least 200 million Instagram users click on at least one business profile each day and that 60% of users say that they use the platform to search for new product launches.
Instagram as a powerful marketing tool
The mentioned data only shows that Instagram is a proven effective marketing tool if used to your advantage. Nowadays, many entrepreneurs spend way too much time creating content, writing witty captions, perfecting their IG feed aesthetics, following prospective partners or clients, and increasing their legion of followers but don't drive profits as a result of their massive efforts. So don't be fooled into believing that just because a business has a legion of followers equates to having huge profits.
You may love curating content and building your followers, but if you can't get them to take action and buy your products or services, then probably you're missing out on a few key strategies to help you attract paying clients on Instagram.
So, what would you rather be, a business page with a visually striking IG feed, tons of followers, but little to no profits? Or a relevant brand that produces results?
In this article, we will discuss a few strategies that can help you diversify your client generation sources and convert fanatics into paying clients.
Follow people in your target market
Before you start with this, you must first determine the target audience you want to tap. To find your target market on Instagram, monitor interest hashtags or popular events related to your business. Next, observe users who are engaging with these hashtags, check out their profiles, then follow them. Beware of spam accounts, though—they proliferate in many pages, and you would not want to interact with empty accounts.
Another tip is to check your competitors' followers and follow those actively engaging in their posts.
You can also follow accounts related to your business or prospective partners you wish to work with in the future. The more you follow relevant accounts, the better user suggestions Instagram will give you.
Optimize your profile
Remember that your page is all about your business and your audience, not your gym selfies and snapshots of your beach trips. Therefore, everything in your profile must be relevant to increase customer appeal.
Instagram only gives a single opportunity to have a clickable link in posts, and it is in your bio right under your name. So, make sure to provide a link to your online shop or a landing page in this section.
Another thing you should keep in mind is to have a consistent profile photo and name. Be and stay recognizable on the platform—make sure that your name is consistent with your business's name in other social media channels or platforms.
Your profile photo is a crucial element to staying recognizable. Your photo will accompany all your interactions on the platform, so make sure it's professional and reflective of your brand.
Last but not least is to have a catchy, informative bio. You only have 3 seconds to catch someone's attention online. Keep it interesting, light, and concise. You only have one shot at convincing them that you're follow-worthy!
Produce good and relevant content
This is probably the most obvious tip of all and the most essential one to reiterate. We all know that picture speaks a thousand words, so make sure to maximize its full potential.
People take time to look, read, and consume your posts and captions, so make your content worth their time. Part of this is because it helps you grow your audience, and the other reason is that it can be a tool for acquiring clients and customers. If people feel you are helping them with free content, they will be interested in seeing what you can offer to them.
If you ever feel lost about starting with structuring your social media content, keep in mind the 80:20 rule. It stands for 80% value and 20% sales. The way you approach the latter should be conversational and subtle. You can do so by adding a call to action—by asking them to take action may be in the form of signing up for a newsletter, downloading your free resource, visiting your website, or attending your online event.
Avoid hard selling
Online buyers report powerful influence from social media when purchasing products and services. While the number one purchase influencer is their friends' social media shares and posts, a substantial 38% of online buyers report that a brand's social media influences them. This means that you should avoid hard selling at all costs. Posts images that allow your audience to come up with their own decisions without feeling pressured by your brand.
Instagram is a friendly platform, which allows you to create authentic relationships with your customers. Therefore, always show, not tell. Instead of saying how great your products or services are, show them. Don't break it with pushy and salesy content that brings no value to them.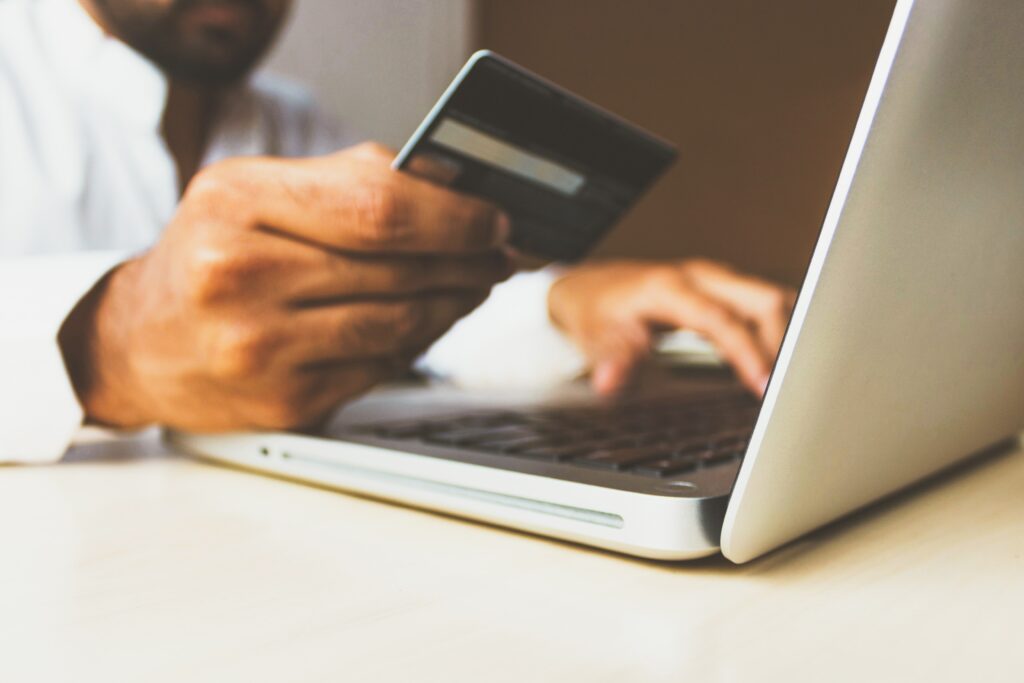 Post shareable and engaging content
Good and shareable contents usually go hand in hand, but they are not the same thing. For instance, if you post a photo of your product, your service, or your beach selfie paired with a good caption, that can be considered good content.
However, that is not something that your followers will share on their stories, since your caption will not be reflected on their posts.
Alternatively, you can post an infographic, quotes on typography, or screenshots of relevant tweets that provide value to the image. These types of content can be easily shared on an IG story, since the image already tells everything that the people sharing it want their followers to see.
If you already have a substantial number of followers, you will reap better rewards from this tip. Having a solid follower base increases the chances of getting your posts shared by your target market. Occasionally, you can even get users with larger audiences sharing your content, especially if it's highly relevant, resulting in a large influx of followers and prospective clients.
Create offers
A bit of temptation works wonders in the digital landscape! Since you have to persuade passive followers to turn into paying clients (without directly asking them), you should create engaging posts. One foolproof way to keep them engaged is through publishing offers.
Running contests, announcing discounts, giving away freebies, and creating interesting conversations wherein your followers can participate is a great way to generate buzz and increase conversion rate. It will not only be just the offers that will lead to paying clients—it's their fun experience with your followers that will make them come back to your page again.
Engage with your followers through comments or DMs
Replying to your followers in the comments section or via IG stories may not do much in terms of growing your follower count, but it allows you to build and strengthen relationships.
When a random follower sends you a DM, come up with a well-thought-out reply. Try to help people without expecting anything in return. Being accommodating gives you the impression that you are warm, welcoming, and trustworthy. Not only does it build relationships, but it also has the potential to help foster trust and generate clients.
Engage with other people's posts
Engage with the content of people within your niche to be more visible. This is a wise way to become more visible to the content creator and his followers. However, be careful when leaving unnecessary comments in their content. Your response has to be in line with their post. For example, it could be a question about their expertise or a compliment on their recent selfie.
More importantly, engaging with other people's content will help build your relationships with them. Here's a caveat: Try as much not to overdo this tip, as you may appear inauthentic online.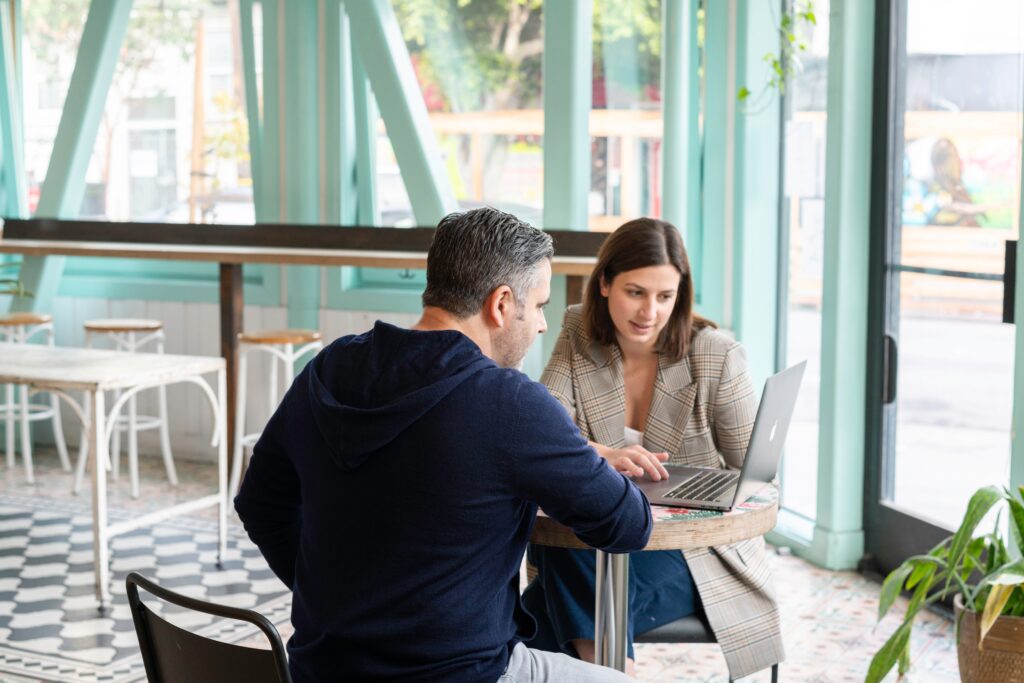 Post consistently and strategically
The more you post, the more likely your followers will engage. Try to commit to a consistent schedule to keep your IG feed updated, fresh, and up-to-date.
Ensure to post strategically—make sure to publish your posts when your followers are more active and engaging, not during their idle times.
According to Hootsuite, the best time to post on Instagram is at 11 am on Wednesdays. Additionally, you can also find your brand's own unique best times to post through your Instagram analytics.
Collaborate with other businesses
Aside from building relationships with followers and influencers, collaborating with other users is a great way to land clients. Ideally, you would want to find an influencer that is mainly followed by your target market. And then, the both of you can create a joint Instagram live and discuss topics about your niche.
Another way to collaborate on Instagram could be as simple as curating content for an Instagram account with an extensive follower base. After posting your content, they credit you for sharing your insight on their page. This tip will require more effort, but best believe the outcomes will all be worth it.
Utilize hashtags
Hashtags are there for various reasons often ignored by many. They can help boost the reach of your posts, reach a specific target audience, attract followers in your niche, elevate engagement, and develop a more recognizable brand.
With around 95 million photos uploaded on Instagram daily, it can be difficult for Instagram to show the ideal content to the right people. This is where hashtags come in—they help posts get discovered by people who want or are interested in seeing them.
You are allowed to include 30 hashtags, but the rule of thumb is to split your hashtags into three groups: niche hashtags, medium-volume hashtags, and high-volume hashtags. Don't add random hashtags that are not relevant to your content. Not only will people feel fooled by your content, but it can also damage their trust in your brand.
Turn on your locations
Posting on Instagram allows you to add a location. Adding a location to your post is essential because people can search a specific location on Instagram, similar to searching hashtags.
Follow the Golden Rule of 3
Also known as the 3-3-3 method of engagement, it helps you build a legion of loyal followers who actively engage on Instagram. This strategy includes four crucial functions that can bring significant rewards:
Following relevant target market
Starting conversations on users' photos
Interacting with their posts
Sharing relevant content
Implementing this foolproof strategy can help you in many ways, but it takes a lot of time and effort to learn its ropes, especially if you're not experienced in the social media world. If you wish to elevate your IG business page to the next level, hiring professional social media strategists at BrightMinds PH will help you convert passive followers to loyal ones and, ultimately, paying clients.
Conclusion
These are just some of the many tips that can help you land clients on Instagram. Of course, the process of trial and error is good to implement, too, especially if you want to find which strategies work best for you. But if you want to save time and effort, Brightminds PH will help you take the guesswork out of landing paying clients on Instagram.