Have you ever thought about what makes companies like Nike, Coca-Cola, Apple, and Starbucks appear a few steps ahead of the rest? These notable companies have one thing in common: powerful, influential brands. They are such outstanding brands that people can easily recognize what they stand for and the products they offer. In fact, these names have become generic in their respective niche.
This only means that a strong brand should not fall behind in the priorities of a start-up business. And this is not just speculation, because we have actual numbers to back it up—presenting the brand consistently bolsters revenue up to an average of 33%. Also, according to TSL Marketing, successful branding attracts benefits such as increased consumer loyalty, a relatable identity, and an improved image that cuts through the market noise.
However, many people have knowledge gaps when it comes to understanding branding. Some perceive it as the same as designing a logo, while others see it as an advertising scheme. Common misconceptions such as these only prevent businesses from fully achieving their business goals. Therefore, in this article, we will focus on what the term "branding" means and entails, what makes it valuable to a business (or you as a professional), and simple ways on how to craft a powerful brand identity. If you want to know more, make sure to scroll further!
What is branding?
Probably the most common misconception about branding is that it is a logo, slogan, or simply how the brand looks. While a brand's visual identity plays an important role in effective branding, the meaning goes far beyond this. Branding is simply the practice of shaping a brand's personality—it is the process of building your reputation in the marketplace.
Branding is what transforms first-time followers into brand evangelists. In other words, if you want to have a successful business, branding should be a priority.
On the other hand, your brand is a set of insights people have about a business. It is how you want your customers to perceive you once they hear or think about your business or products. If a brand is a set of perceptions, branding is the set of actions needed to achieve to shape the brand.
Brand positioning
Now that you understand the meaning of branding, let us now dive into the first step of making it work: brand positioning. This is a strategy of placing one's brand in the mind of your consumers, making sure that the business' personality differs from that of the competitors'.
For example, Coca-Cola positioned itself as the gold standard of soda. Now, the brand benefits from the millions of sales across the world, since people have been perceived it as a household staple.
Two major factors contribute to successful brand positioning and branding:
Focus – Many businesses usually position themselves to appeal to a broad customer base. While this sounds like greater prospects and more profits, the truth is, when you appeal to everyone, you appeal to no one. Being competitive in a wide market space can ruin your reputation. For example, you are less likely to stand out in the "blogging" market. However, if you position yourself in the "Southeast Asian food blogging" sphere, you are more likely to cut through to the blogosphere clutter.
You see, the more you can target a specific need or niche, the better you will get recognized by the people looking for your specialty.
Values – Positioning can be challenging when focus seems hard to attain, especially if you are in a saturated competitive landscape. For instance, how can you use focus to your advantage in the mobile market? Perhaps you can emphasize your minimalist approach but it might not be convincing enough to convert consumers. This is where values come into play.
If you stand for a set of values that resonate well with your target audience, you can scale your recognition and traction in the market, which can make your brand highly effective. This is what Apple exactly did. When you think about it, Apple is focused on being user-friendly, and it also stands for being unique, free, and just amazingly cool. In addition to its cool features, Apple wouldn't be able to attract millions of users around the world if it weren't for their values.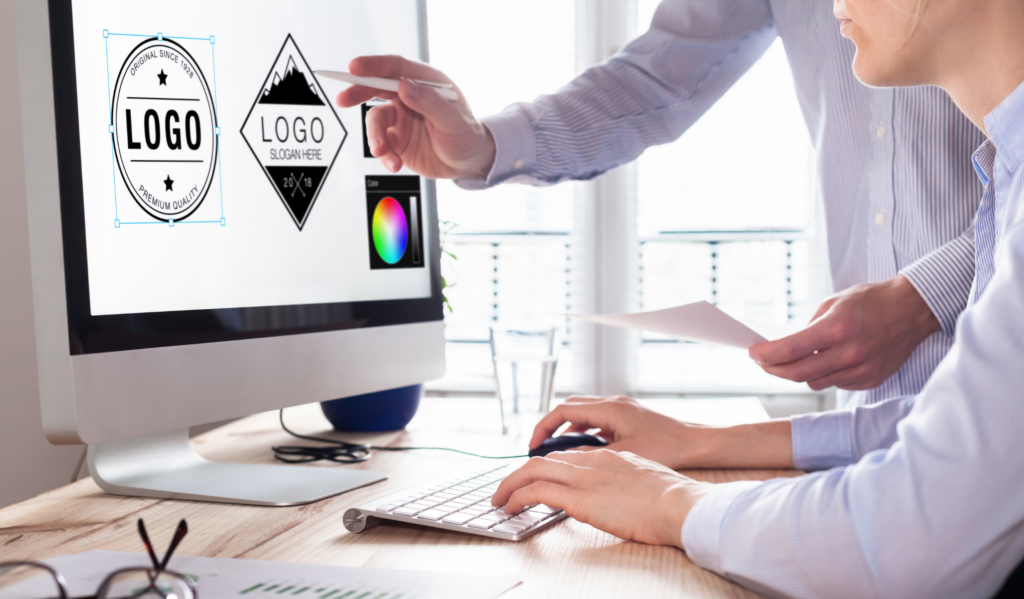 What makes branding important?
How people perceive your business is critical to the overall success of your company. Here are reasons that make branding vital to your business:
It builds brand recognition
People go after businesses that they are familiar with. If your brand is recognizable and easy to remember, it can drive more awareness and sales to your business. When people perceive you as a quality provider, you are encouraging repeat sales.
This is what makes a brand logo the most important element of branding. It is your first impression of your potential customers. And to leave a lasting impact on them, you must have a powerful and easily remarkable one.
It helps you stand out amidst the market clutter
Branding helps you identify your edge within the sphere of your niche. When you establish your business as having expertise in specific areas, you will make your brand invaluable to your consumers.
It helps generate referrals
Did you know that 84% of consumers sometimes or always make purchase decisions based on recommendations? Customer referrals can be likened to snowballs rolling downhill—it gathers more snow as it goes down. When you think about it, when someone acts based on a customer referral, they are more likely to tell other people about it if they had a positive experience.
To achieve this, you should have a strong brand that generates referrals and viral traffic. Trust in the power of word-of-mouth marketing, the most valuable and cost-effective way to make your brand known.
It helps your business to stay focused
In an ever-evolving industry, it can be challenging to stay on top of cutting-edge marketing trends. As a business owner, you have to identify those factors deem beneficial for your company. You can get easily swayed by the booming trends, but a clear brand strategy will surely help you stay focused on your company's vision, mission, and goals. This will save you time, effort, and resources because you're less likely to exhaust marketing efforts that are not aligned with your company's beliefs.
It fosters trust within the marketplace
A strong brand will help your business build trust with existing consumers as well as your potential clients. People are more likely to support businesses that look polished, well-thought-of, and professional.
How to create a powerful brand identity
We said it before and we'll say it again: branding helps your business grow in many ways. Therefore, you should take the time to carefully develop your brand identity.
There are six steps to curating a powerful brand identity:
1. Define your target audience and competitors
To build a strong foundation for your business, you should first need to identify your potential customers, as well as your competitors to know where you stand in the marketplace.
There are many ways to figure out your competitors. For instance, you can search your niche and carefully analyze the direct and indirect competitors that appeared. You can also check through online communities where your usual target market hangs out and eavesdrop on their conversations.
As you do your extensive research, take note of the following:
"Lowest hanging fruit" customers (the group of people you can easily sell your product to)
Top-of-mind competitors (those that are already established in the market)
Your target audience's psychographics (your target audience's buying and spending habits, hobbies, and language)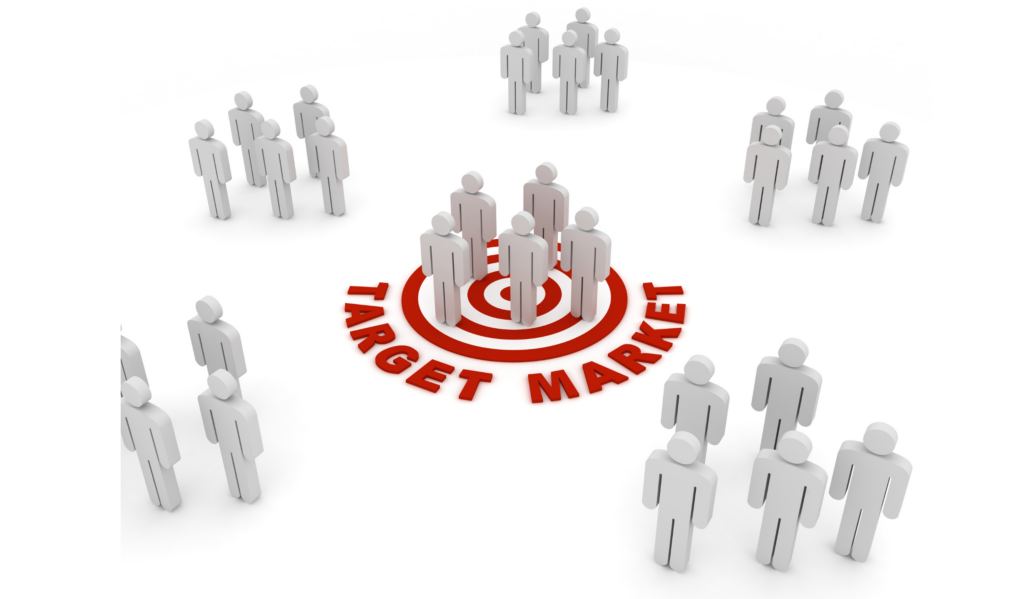 2. Know your edge
Your brand cannot be a "jack of all trades, master of none." To be recognized in a competitive market, it's best to be best at one thing than be average on everything. Here are guide questions that can help you figure out your competitive advantage:
What's your positioning statement? – This is a one or two-sentence that best describes your stance in the market. A positioning template usually goes like this:
Our business offers [PRODUCT/SERVICE] for [SPECIFIC TARGET MARKET] to [VALUE PROPOSITION]. Unlike [COMPETITORS], we [UNIQUE SELLING PROPOSITION].
What words resonate with your brand? – Think of your brand as a person. What would he be like? What are his values and personality? Think of 3-5 words that best describe your brand.
3. Come up with a business name
Now, here comes the hard part—coming up with a name is definitely one of the biggest commitments you have to oblige to. Your name will affect almost every facet of customer experience—from the first impression to the domain name and marketing efforts.
There are different ways to come up with a name that resonates strongly with your brand's focus and values. Try out any of the following approaches:
Coin a new word, like Google.
Reframe a completely unrelated word, like Virgin.
Create an acronym for a long brand name, such as A&W (Allen and Frank Wright).
Devise a lexical name to enhance memorability, such as Dunkin' Donuts.
Create a portmanteau, such as the term "podcast" (a combination of the words iPod and broadcast).
Describe your brand literally, like Bank of America.
4. Create a slogan
A slogan is a brief statement that gives people an idea of an experience with your brand. It's like a teaser or a short statement that speaks about your focus or values. A remarkable slogan should be short and catchy. Here are tips to craft a killer slogan:
Act like your customer, just like Nike's "Just Do It."
Rhyme seldom fails, take Folgers Coffee's slogan as an example: "The best part of waking up is Folgers in your cup."
Be playful and funny, like Dollar Shave Club's "Shave Time. Shave Money."
Describe it literally, like Aritzia's "Women's fashion boutique."
5. Apply your branding across all facets of your business
Ensure that your branding is visible in all facets of your business to create a cohesive brand story. A powerful brand needs to be consistent in experience and communications across these facets:
Environment (online & offline)
Marketing collaterals such as packaging
Content publishing
Website & online advertising
Sales & customer service
6. Develop the necessary brand elements
To create a powerful brand story, you must need certain elements to develop the overall look and feel of your brand. Read further to find out the most common brand elements/
Essential brand elements
1. Logo or wordmark
The former refers to the graphical symbol, whereas the latter is the business name that utilizes a distinct all-text typographic treatment. Whichever you prefer, keep in mind that both elements represent the business. However, more and more businesses are shifting to wordmarks since they represent brands in a crisp, clean, yet professional way. Take FedEx and CNN as examples.
2. Corporate Fonts
Font categories are classifications that help designers choose which fonts resonate best with your brand. Each category has its unique characteristics (also known as font psychology), so understanding these classifications is crucial for a powerful logo. Here are six of the common font classifications
Serif

– traditional, classic, and trustworthy

Sans-serif

– clean, minimalist, and modern

Slab serif

– quirky, bold, and confident

Script

– unique and elegant

Handwritten

– personal, informal, artistic, and playful

Decorative

– distinctive, dramatic, and stylized
3. Colors
These do not just define your brand; they also evoke the feeling you want to communicate to your prospects. You are probably aware that red evokes feelings of love, romance, or danger, and blue calms the mind as it reminds us of calmness, peace, or coldness. But what about the other colors? Here are some color guidelines that can help you in choosing a color scheme that best matches the message of your brand.
Orange
Positive: Friendliness, energy, warmth, confidence, and courage
Negative: Ignorance, deprivation, immaturity, and sluggishness
Yellow
Positive: Creativity, warmth, extraversion, and optimism
Negative: Cowardice, fear, caution, and anxiety
Purple
Positive: Wisdom, sophistication, wealth, and spirituality
Negative: Inferiority, decadence, introversion, moodiness
Gray
Positive: Intelligence, strength, neutrality, and timelessness
Negative: Blandness, depression, hibernation, and lack of energy
The whole branding journey may seem daunting, but with these pointers in mind, your business is bound to create a long and lasting impact in the marketplace.