20 years ago, blogs were regarded as online, personal diaries—our own spaces on the Internet wherein we can share our thoughts, experiences, ideas, and many more. Then suddenly, blogging was no longer a mere writing hobby.
Today, almost anyone can blog to influence huge audiences across the world. People can now monetize their blogs and create their own names for themselves on the Internet. From ordinary people, bloggers are now treated like celebrities.
While there are thousands of blog posts published every minute on the tens of millions of blogs worldwide, with 32 million bloggers in the United States alone, there are some bloggers who are yet to promote their blogsites, products, and/or services. If you identify yourself to be one of these bloggers, you can start exposing your blog, products, or services to new sources of traffic through affiliate marketing.
Whether you want new readers or consumers, stand out in the saturated blogosphere, or you just want the world to know about your sheer writing talent, affiliate marketing could help you achieve your blogging goals.
In this article, we will discuss the ins and outs of affiliate marketing—what is it, how it works, how can you benefit from it, is affiliate marketing worth it, and how to find affiliates.
What is affiliate marketing?
Affiliate marketing is an online sales tactic of promoting goods, products, or services of another person, company, or entity in exchange for a commission on the occurring sale. The process can be related to a real estate agent who is selling a house—if the realtor closes a sale, he gets a commission for leading a buyer to a house.
In your case, should you adapt the affiliate marketing system, the retailer (you) will reward the people (affiliates) who will help bring viewers to your blog. You can also connect with affiliates if you want to promote your products or services. Once executed well, this performance-based sales tactic can boost your blog's traffic (and even sales).
How does affiliate marketing work?
Affiliate marketing banks on the efforts of three parties to make it successful: the retailer or product creators, the affiliate or advertiser, and the consumer. Basing on this equation, one can infer that affiliate marketing is a process of spreading the responsibilities of product creation and marketing across various parties, where each party gains a share of profit according to their contribution.
Now, let's discuss the different parties behind a successful affiliate marketing system:
1. The retailer
Also known as the product creator, seller, brand, merchant, or vendor, this party is the one that develops the good, product, or services being put out for promotion. It can be a tech company that sells smartphones, it can be a blogger who wants more visitors, and it can be a lifestyle coach who sells online courses and e-books. Although the retailer can act as an advertiser of its own product, its main goal is to gain brand awareness and/or close sales.
2. The affiliate
The affiliate, also referred to as the advertiser or publishes, can be you, an individual who runs a blog, or a company that is relevant to the brand. Simply put, the affiliate is in charge of connecting its specific audience to the retailer it is affiliated with.
The affiliate activates the marketing part of the affiliate marketing system—it starts when the affiliate starts promoting the product or service of the retailer in its page in an attempt to convince its audience that the product being promoted is beneficial for them so that they actually end up buying it. This could be easily achieved by posting a review blog about the retailer's products or services.
3. The consumer
Also known as the buyer and customer, the consumer is the driver of the affiliate marketing system. Without the consumer, the affiliate would not earn commissions and the retailer will not make profits. Whether the consumer knows that they share a part in the affiliate marketing system or not is usually up to the affiliate.
Nowadays, affiliates tend to be more transparent by letting their consumers know about their marketing being incentivized financially, but some choose not to disclose it. The consumer will usually not pay a higher price to the affiliate, because the revenue of the affiliate is already included in the retail price of the product or service being promoted.
What are the benefits of doing affiliate marketing for your blog?
Over the years, affiliate marketing has provided opportunities for retailers to gain brand awareness and close more sales. And while most people make money through regular 9 to 5 jobs, this marketing system has enabled affiliates earn money even while sleeping. Indeed, it is a win-win situation for both parties.
Here are other benefits of doing affiliate marketing for your blog:
1. You can choose your partners
As a retailer, you have the freedom to choose who to work with. While prospective affiliates can freely sign up to your affiliate program, you have the chance to hand-pick your partners.
2. Low cost and risk
Opening an affiliate program may take some time and finance, but the whole process is much easier and cheaper compared to hiring an advertising or marketing team. Some affiliate networks can immediately help you reach a diverse range of affiliates. More than that, affiliate marketing can help you build relationships with new consumers.
3. Build brand awareness
Through affiliate marketing, you can have your blog grow its brand awareness by increasing your exposure to a new set of audiences. By partnering with affiliates, not only you are exposing your blog to people who might not have heard of you yet, but you are creating awareness among people that could possibly become your loyal followers.
4. Increase SEO ranking
Partnering with affiliates provides an excellent opportunity to increase your search traffic though various backlinks to your website via affiliate website, blogs, and social pages. Higher SEO ranking is more likely when you have higher-ranked affiliates that have socially-active audiences.
5. Improves your branding
Did you know that 92% of consumers highly depend on the recommendations of influencers, people, and brands that they look up to? Working with these affiliates strengthens your brand identity and your relationship with your target market.
6. Impressive return on investment
According to the AM Navigator data, the US affiliate marketing spend reaches $5 billion yearly, and 80% of brands in the world utilizes this kind of system. This marketing system continues to gain popularity as businesses continue to witness impressive results through their sales.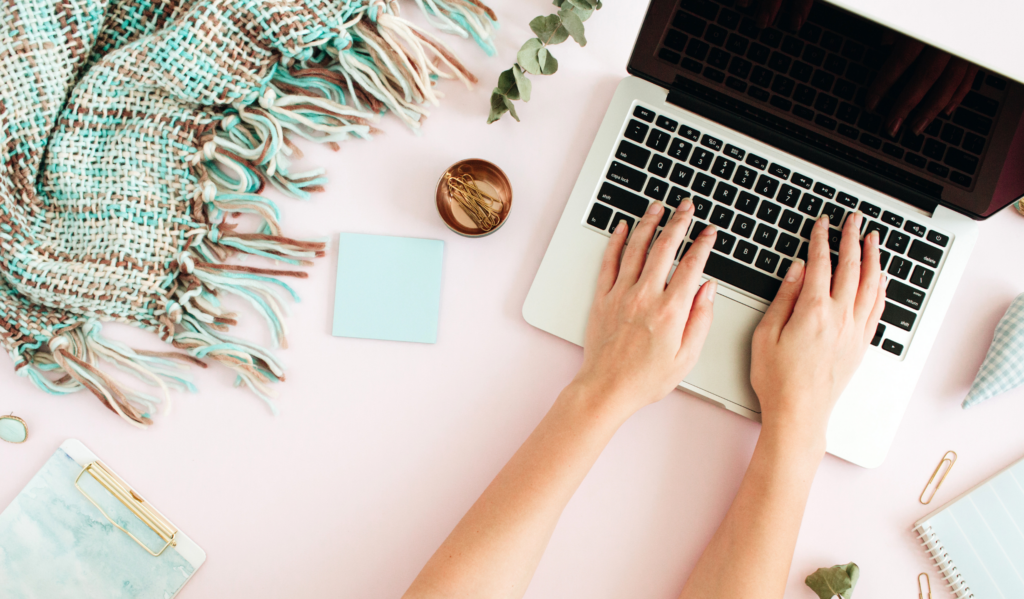 How do bloggers get affiliates?
Tapping on affiliate marketers to boost your blog or sell your products or services can be lucrative. However, finding them can be challenging.
But there's no need to worry—there are lots of avenues you can try out. Just keep this in mind: reaching out to people and having an exceptional affiliate program is the recipe for finding the right partners. But first, you have to craft the terms of your affiliate program. Ensure that your program contains the following information:
Payment options
Payment methods
How to track conversions
Commission structure
Conversion cookies' duration
Keep in mind that generous commission motivates affiliates. Experts highly recommend commissions be priced between 25% and 30%. You can also offer bonuses to those who will yield exceptional results. You should also provide all the necessary marketing materials such as banners, photos, videos, email templates, and other information to make the work easier for them.
After completing the terms of your affiliate program, you should make your affiliate program visible to your audience and prospective affiliate partners. You can do it by including a link to your affiliate program on your blog; insert it in your header or footer to increase visibility.
Aside from putting up a link on your website, there are other ways to search for your potential partners:
Tap your existing readers/customers – Starting with your existing audience can easily promote your site. Connecting with your customers presents the following perks:
Word-of-mouth marketing – They can easily get your message across through word-of-mouth recommendations.
Unique insights – Your customers can provide real-life experiences with your blog or products/services.
Strengthen your relationship – Rewarding your customers by doing so is a personal yet amazing way to build brand loyalty.
Reach out to niche bloggers – Collaborating with writers of niche blogs and websites is a great way to reach a specific community. These niche sites tend to be SEO-optimizes and rich in premium content, so you are sure that these sites are worth investing in.
Targeted community – You can yield more targeted traffic and high-quality referrals.
High-quality content – Niche blog and website creators value their credibility and. Therefore, you can expect them to come up with excellent marketing materials that discuss your blog or products/services.
More room for review – Blog posts are great avenues wherein writers can be more descriptive and in-depth about your blog or the product/service you are trying to promote.
Making cold calls – If you already have an existing network of people that promote products, and your blog or product/service fits in their niche, you can send them emails or get them on the phone. Call or write an email inviting them to join your affiliate program.
Join affiliate networks and websites – Affiliate communities such as Affiliate Marketing Ninjas on Facebook and Affiliate Marketing Group on LinkedIn. You can join these online communities for free and they give you the opportunity to learn create partnerships with prospective affiliate marketers, since they also go to these platforms to find for products or services to promote. Moreover, some affiliate networks provide tips and information for those who are new to the world of affiliate marketing, so make sure to utilize any free information you come across.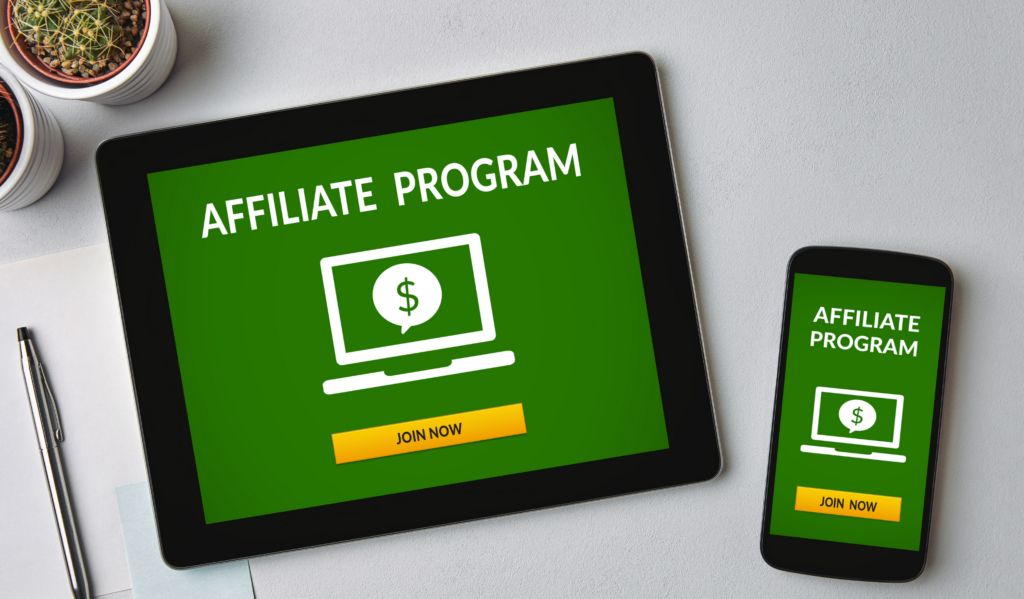 Samples of affiliate sites or networks
These networks serve as an online marketplace for retailers to list their products or services and the commission that they are willing to pay their affiliates. The latter can browse through the listings to see what products are fit to promote on their platforms.
Here are some of the biggest affiliate networks online:
ShareASale – This Chicago-based site is one of the most widely used affiliate networks on the Internet. It features more than 4,500 affiliate programs, which were listed by both big and small retailers. ShareASale's technology is known for its efficiency, accuracy, and their reputation as an honest business.
Pricing details: Requires a $550 one-time setup fee, with an additional of $100 minimum deposit for affiliate commissions.
2. Awin – Formerly known as Affiliate Window, this network allows more than 13,000 retailers to connect with prospective affiliates. Like ShareASale, prospective affiliates can apply to your program within the network. After which, you can start generating your affiliates' unique links and tracking traffic and statistics.
Pricing details: Requires a $5 deposit to join the network to verify the details of your bank account. The price will be refunded as soon as your first sale is completed.
3. Amazon Associates – If you are promoting physical products, Amazon Associates is a great affiliate network that can connect you to numerous affiliates.
Pricing details: No sign-up fee.CJ Affiliate – Also known as Commission Junction, this is one of the oldest affiliate marketing networks in the world. They work with big brands such as Priceline, Overstock, and Lowe's. As a retailer, you have the chance to handpick affiliates.
Pricing details: One-time fee of $3,000.
4. ClickBank – This affiliate network serves as an avenue for retailers that offer physical or digital products to connect with prospective affiliates in various industries. This is where retailers usually sell eBooks, membership sites, and online courses. What's great about ClickBank is that they will manage all of your affiliate commission payments.
Pricing details: One-time activation charge of $49.95.
Affiliate marketing may sound intimidating at first, but with the right information, you can scale your blog and get your message or products into the minds of your target customers around the globe. Although most of the success of the system highly depends on the affiliate's marketing skills, this can be an effective way to meet your blogging or income goals. Just follow the tips written on this article, keep on researching, and you will be able to reach your goals in no time.