As the Internet continues to unleash a multitude of opportunities for us, there are more and more people who want to dive into blogging. Over the years, blogging has come a long way—it has shifted from a channel for you to express yourself freely online to a lucrative full-time business. The blogosphere has progressed rapidly, and now people are blogging or would like to start blogging for many different reasons.
Whether you are a business employee, a budding entrepreneur, a creative writer, or someone who just simply wants to express his/her passion for a certain subject, you may already have realized the numerous benefits of blogging. However, getting a blog off the ground sounds intimidating and overwhelming. While blogging remains a famous medium wherein you can share your ideas and thoughts, there are still a lot of people who struggle to start with creating their blog.
Today, we will attempt to put an end to your doubts about starting your blog. In this article, we will answer the most commonly asked questions about the blog—its history, the factors that make it successful, how can you make yours successful, and the steps you should take to jumpstart your blogging journey.
What is a blog?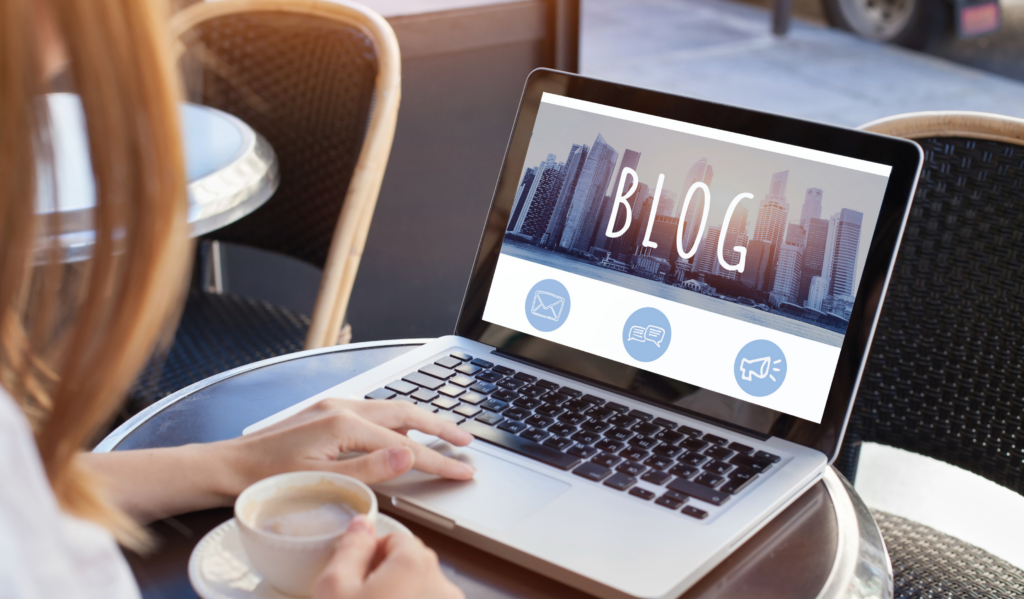 Originally curated from the terms "web" and "log," a blog is a collection of a person's thoughts, ideas, experiences, and more located on a website. Although a blog is usually made up of a written article, many bloggers are experimenting with various media today and blogging techniques. From being an all-text page, a blog can now contain pictures, videos, animated GIFs, and other forms of media.
The first blogs were published around 1994 and 1995. It served as online journals wherein many individuals post updates about their personal lives, ideas, thoughts, and random experiences related to their careers, studies, family life, and other topics. Blogging gained its reputation as a creative way of documenting one's thoughts around 1996 and 1997, while its popularity took place during the early 2000s. According to a list curated by Jesse James Garrett, a User Experience Designer, there were roughly 23 blogs on the Internet in 1999. Seven years later, 50 million blogs were already published according to Technorati's State off the Blogosphere report.
While certain blogs remain for personal use, many businesses now utilize its potential to expand their brand visibility online. Today, blogs serve as online destinations for news, events, and information in a particular niche. These mere pages have become a powerful method for bloggers, entrepreneurs, and other professionals to grow an audience and make money online in exchange for the valuable information they provide for their readers, customers, and prospects.
Why do people blog?
People are driven by various motivations—some just want an online creative outlet, some want to market their products, while several people want to share their expertise to the public. Nevertheless, blogging gives anyone the avenue to connect with like-minded individuals who possess the same passions.
Here are some reasons why people blog:
1. For personal use
Many people blog to express and share their passions and experiences in life, treating it as their online journal of some sort. For instance, if you are passionate about food, you can share your thoughts online through your blog.
Some people use blogging as a way to refine their writing skills—they write and produce content regularly, which gives them plenty of opportunities to analyze and proofread their writings.
2. To impart knowledge
Blogging serves as a free, online avenue for those who are passionate about teaching others regarding their respective fields of expertise. Through blogs, they can impart valuable knowledge to their specific audiences. What is even greater about blogging is that an educational blogger can monetize his blog by crafting educational content, products, and services online.
3. To boost business' online presence
By providing relevant and valuable information to your audience and prospects, blogging can be a powerful way to build brand awareness. It is an inexpensive way for small and big businesses to drive traffic to their website, attract prospects, build and strengthen relationships with new and existing customers, and encourage the purchase of goods and/or services.
4. To build an online portfolio
Blogging serves as an excellent tool for authors and writers to build an online portfolio. Written blogs are a testament to a blogger's writing skills and blogging techniques; hence, writers can use their online portfolios to increase their exposure in their respective fields, which can help them land new clients.
5. To make money online
With the Internet taking over a huge part of our lives, people have made it possible to make money online. There are a multitude of ways to make money online, and blogging is one of them. For some people, blogging is not a hobby, rather a profitable online business. People who take blogging as a business often center their content on a specific niche to target a specific target market, attract potential partners and produce sponsored posts. Blogging is also a way for online freelancers to promote their skills and services. Virtual Assistants in the Philippines create their blogs to showcase their talents and even share some helpful tips to beginners.
Why is blogging still popular these days?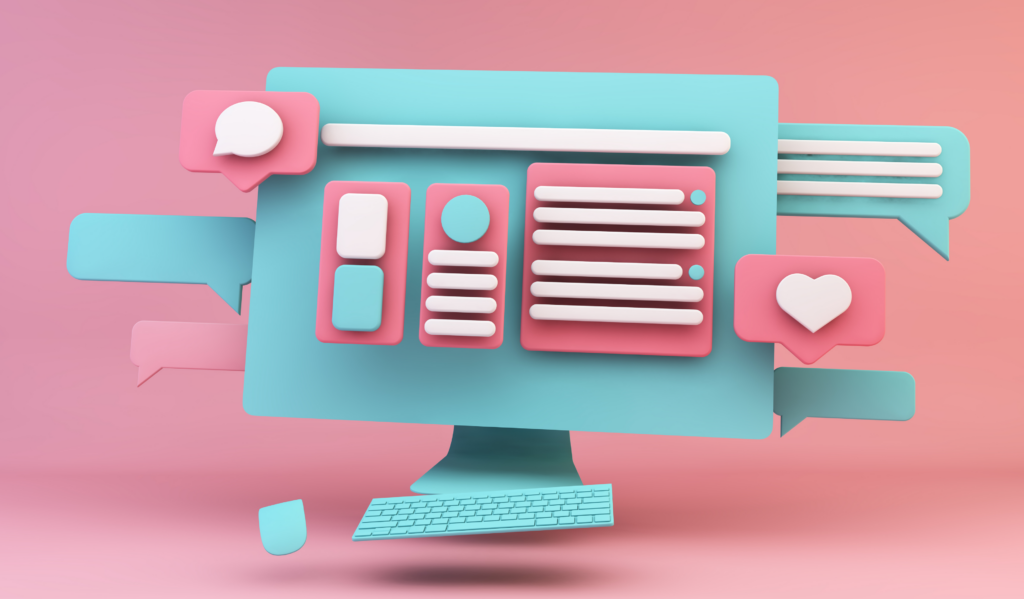 Blogging has been making waves since the late 1990s. Will it still be relevant this 2021?
Ever since marketers discovered the profit-yielding benefits of blogging, it will remain a popular way to share ideas, expert opinions, and reviews about products and services.
Blogging remains popular for various reasons. For one thing, blogging provides limitless possibilities—it is people's free creative space wherein they can express their creativity online. Also, there is a lot to learn, adapt, and experiment in the blogging world as technologies and blogging techniques continue to develop. Through blogs, communities of like-minded people emerged throughout the years. Blogging can build and strengthen relationships, thereby bringing people closer to the digital world.
For these reasons, blogging will remain relevant this year and the succeeding years. In fact, around 409 million internet users read about 20 billion blog pages monthly, which is why 53% of marketers prioritize blogging as one of their content marketing strategies. You surely would not want to miss its benefits and opportunities.
What makes a successful blog?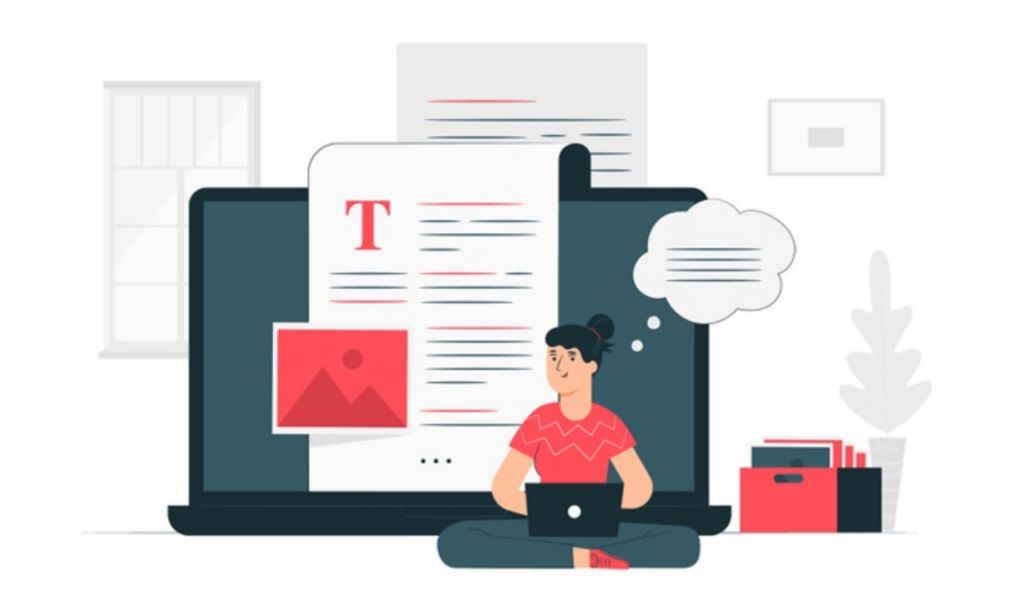 To build a successful blog, you must invest in the following factors and blogging techniques to drive more audiences to your blog:
1. Compelling headline
Your blog's content would not matter if your headline is not interesting or valuable enough to get people to click and read your post. People have limited time online, with the average attention span of humans being around eight seconds, so it is best to ensure that your headline should captivate your audience within that time frame. Try using emotional words to increase the likelihood of getting your blog opened. Also, write a title that contains less than 10 words.
2. Use subheads
Subheads are utilized to divide your content into subjects, make your blog appear more organized, improve search engine optimization (SEO), and help your readers navigate through various subjects. Subheads serve as your content's "key ideas," which give your readers an idea of what to expect, so always include these especially when you are writing long-form posts.
3. Write informative, valuable, and engaging content
Your content is the essence of your blog post—make your audience's time worthwhile by providing relevant, entertaining content. If you aim to establish authority, you shall write well-researched content. If you are trying to establish or deepen your relationship with your audience, you may write your post in a first-person point of view.
It is also worth noting that an effective blog possesses a personality. To stand out amongst millions of blogs online, make yours stand out through your voice. Your personality and honesty are the main factors that you will need to exercise if you want your readers to support you.
4. Be consistent
Consistency is key to success. Avoid inactivity and creating posts out of a whim. Your blog posts should be planned, well-thought-of, and scheduled. When your readers get familiar with your posting schedule, they look forward to reading more of your content.
5. Allow comments
Opening your comments section encourages discourse between your readers, attracts other readers to your blog, enhances credibility, and increases user engagement. It creates a positive effect by allowing your audience to interact with you, which helps strengthen your relationship with them. However, comments will not always be positive. Nevertheless, getting comments means that people are moved or affected by your content.
6 Simple Steps To Get Your Blog Started
Setting up your blog is not a walk in the park, but it should not be that hard! Start your blogging journey today by following these simple steps:
Step 1: Come up with a unique domain name
Your domain name will play an essential role in your blog because it creates a first impression on your prospects. Come up with something that will reflect your content and blog personality so your prospects can quickly tell what your blog is all about just from the name. Once you are done with the blog name, choose a domain extension. A .com domain extension is preferred, but .org or .net works as great.
Step 2: Purchase a hosting plan
This is like renting out your own place on the Internet. Website hosting providers such as Bluehost or Siteground are both excellent hosting services that can help you get your blog off the ground.
Step 3: Install WordPress
WordPress is a free, beginner-friendly blogging software that lets you change your blog design and hold your content. It allows you to build your website and publish content quickly even without knowing the ins and outs of coding a website. Every Bluehost or Siteground account comes with an easy WordPress installation.
Step 4: Choose a simple theme
WordPress comes with a wide selection of free built-in themes, all of which should work great for a new blog like yours. With just a few clicks, you can change your entire design and layout. To change your theme, simply click on the "Appearance" tab located at the left menu and choose "Themes." If you don't like any of the built-in themes, you can easily browse through other sources of free or paid WordPress themes.
Step 5: Create a few blog posts
Now that you are done setting up your blog, it's about time to post great content! Before you get your fingers on your keyboard, keep in mind that there are two main types of content your blog should contain: static and dynamic content.
Static content is meant to provide readers with tools and information they need. These are content that can be accessed through a menu on your blog. Start writing and publishing content for the following static pages: Contact Page, About Page, Start Here Page, Disclaimer Page, or any page you may want to add in the header of your blog.
Meanwhile, dynamic content contains relevant information, stories, and thoughts that your blog can offer to your audience. It should supply entertaining, engaging, and informative content that should benefit your readers. Keep in mind that dynamic content should drive engagements, traffic, and keep your visitors coming back for more. Some tips for making your dynamic content engaging and appealing include providing a captivating title, a lengthy body with subheads, and beautiful, relevant images.
Step 6: Hire web developers
Running a blog can help you in many ways, but it takes a lot of time and effort to know the ropes of web development. If you wish to have a website that will take your blog to the next level, hiring talented web developers is the best way to go. We have a team of highly-skilled web developers at Brightminds PH who will help you create an exceptional blog containing multiple plugins and features that will optimize user experience, speed, and security. Brightminds PH will help you stay ahead of the game with their knowledge about the latest web technological advancements.
Blogging can be intimidating, but these steps should be enough to give you a head start to your blogging journey. What are you waiting for? Don't wait for the perfect time to start your blog—the best time to do it is now!