Log into any of your social media accounts, and witness your feed be flooded with video content.
We're witnessing an astronomical growth in video content being published online, and there are no signs of it slowing down. From webinars, 5-minute hacks, and short video clips in email, a video marketing strategy should be included in your promotional plans if you want to improve audience engagement, brand awareness, leads, and sales.
Don't know where to start? Lucky for you to be in the right place. In this article, we'll walk you through the basics, tips, and video marketing trends that you should watch out for this 2022.
What is Video Marketing?
Video marketing is a digital marketing strategy used to improve audience engagement, leads, and sales. Often touted as the future of content marketing and inbound marketing, it's only essential to include video marketing as a critical part of your brand's strategy.
Why? According to Explain Ninja, 92% of marketers who use video content deem it essential to their strategy. Moreover, 66% of online consumers said they'd prefer watching a short video to be informed about products and/or services.
People have an insatiable hunger for video content, consuming it with an uncontrollable appetite. Therefore, if you want your business to attract a new audience and keep your loyal ones, now's the perfect time to include videos in your marketing plans.
What makes Video Marketing important?
What makes online videos different from blog posts, audio content, and images is the number of people willing to watch them daily.
If you haven't heard about it yet, the COVID-19 pandemic resulted in more than 90% of online consumers watching more videos than pre-pandemic times. They are veering away from reading lengthy tutorials and listening to explanations of how to use a product or service. Now, people prefer to learn by watching animated videos, product demos, and reviews.
According to Alexa, the largest video platform, YouTube, ranks as the 2nd most popular website on the web (with Google topping the list, in case you're wondering). And people don't only visit the website—they spend a lot of time watching videos and engaging with people there. In fact, YouTube statistics say that people spend 1 billion hours of YouTube videos in a single day.
If you research further, you'll find that even image-focused social media platforms such as Facebook and Instagram are now transitioning to video For example, Emarketer says that 60% of internet users stream videos on Facebook, while 35% watch them on Instagram.
The power of videos is beyond impressive. Imagine telling your brand story in a matter of minutes and teaching your customers how to use your products or services in a few seconds. In fact, 1/3 of all online activity accounts for watching videos online, which only speaks about how videos can positively impact your overall marketing strategy.
Why incorporate Video Marketing into my brand's 2022 plans?
Humans are hardwired to focus our attention on motion, which only makes video a medium that's unlike any other. And with the ever-dwindling human attention span (now at 8 seconds), there is a greater need for creative, bite-sized content.
Since 2018, businesses have been keeping up with the demand for more video content. According to WyzOwl, 86% of companies now use video content for marketing their products and/or services, with 80% of marketers saying that they're satisfied with the ROI they're generating from video ads.
How does it work?
Like any type of content published online, a successful video content takes strategy and creativity. It has an approach similar to blogging—you need to invest time for research, ideation, and outlining the parts of the video—and most significantly, you'll present it to your online audience.
The process usually consists of the following:
* A list of trending and engaging topic ideas related to your niche
* An audio-video script formatted to be concise yet engaging
* A distribution plan or calendar of posting schedules to maximize reach
Picture this: you want to create a video marketing strategy for your pet shop. Your target market is millennial pet owners living in California. Right after knowing your audience's motivators and pain points, you realized that their biggest buying motive is fair pricing.
Next, you decide to tap influencers they follow and shoot videos featuring them and your products. Then, you'll upload the videos on social media platforms your customers are using, such as Instagram and TikTok. There are many ways to create, market, and distribute videos. Read further to know more about some of them!
The benefits of Video Marketing
The mentioned data and numbers already tell it: video marketing is worth investing your money, effort, and time into. Aside from that, here are some of the many benefits of incorporating video marketing in your campaigns this 2022:
Social media videos are soaring in popularity
What was once an image-focused social media platform is rapidly becoming a massive video platform! For example, did you know that 66% of Instagram's one billion users watch videos on the platform? That's a lot of video-hungry users!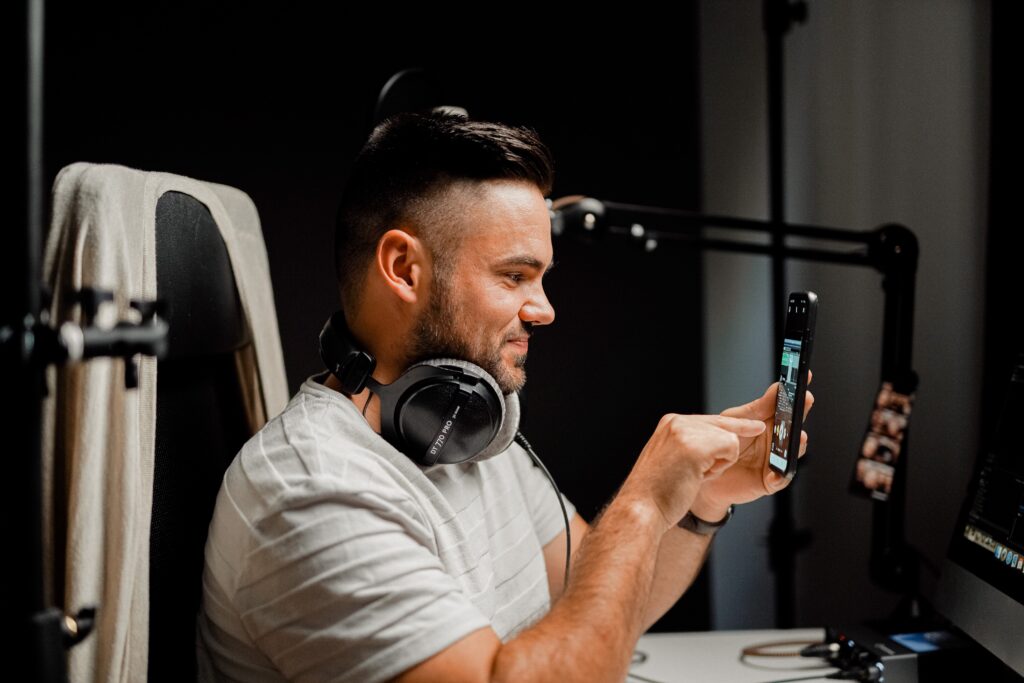 Raises brand awareness
Your brand is what connects your business to your audience. And consistency is the key to successful branding.
Brand consistency is delivering messages aligned with your brand values in the same tone and manner. It can be achieved by using the same visual brand elements, personality, and colors over time until these factors become ingrained in the minds of your consumers. It also ensures recognizability across marketing channels.
You can communicate your brand to your consumers and prospects with video clips. Plus, it's not only the consumers looking for branded content but also social media sites.
Top social media platforms such as Facebook, Instagram, and even LinkedIn favor video content. In fact, video posts get more engagement than images, links, and status posts on Facebook!
Think about this: can you remember the time a text-based post got your attention for 5 minutes? Unless you're reading through a thread of comments, likely, this never happened. Compared to text-based posts, videos drive more engagement than any other type of content.
Why? According to Wyzowl, online users are twice more likely to share videos. Additionally, according to Twitter, tweets with videos usually get more 10x more engagement than mere texts. So the pros surely outweigh the cons, if there's any!
Builds credibility
Social media posts, videos included, help build brand credibility only if they're used to share your mission and values. For instance, you can upload a video of the team discussing the company's stance on the current environmental problems, political issues, and other relevant topics that your target audience is interested in.
Influences purchase decisions
Now, it's not only family, friends, and influencers who can have the power to influence. With a valuable, insightful video, your business can now persuade prospects to buy and convince loyal customers to stick around for the succeeding years.
Almost 80% of video marketers say that video helps boost sales. And 84% of online consumers agree that watching a brand's product or service video pushed them to make a purchase.
If you're on the lookout to gain influence over your market, video marketing can ultimately help you reach your business goals.
Provides good ROI
ROI is the end game of every marketing strategy (or the overall business). Fortunately, video marketing has been proven to improve the strategy results of marketers. In fact, 86% of video marketers say that videos helped increase their website traffic, while 84% say it generates more leads.
Video content marketing trends to look out this 2022
Before you start mapping out your video marketing plans, take a look at these video content marketing trends we are expected to see this year:
1. Vertical videos are more favorable – Snapchat and Instagram are the first social media platforms that first used vertical videos. Now with TikTok's astronomical rise in the social media landscape, it's only safe to say that vertical videos will remain popular this year.
Tip: Shoot and upload more vertical videos, especially if you're planning to share them on the mentioned social media platforms.
2. Live streaming – We collectively witnessed the rising number of live streamers and their audiences last year. Live streaming refers to any video that's recorded and broadcasted in real-time. With live streaming, people feel they're being spoken to directly, giving brands the opportunity to forge closer, more authentic relationships with their target market than before.
Tip: Your location or setting doesn't have to be costly and perfect. All it takes is your authentic self for people to respond and engage. So, get out of your shell and go live!
3. Incorporating videos on landing pages – Did you know that including video in landing pages can increase conversions by 86%? Video can do amazing wonders to your marketing efforts, especially with landing pages. They can boost your search ranking, as search engine algorithms like Google give more attention to pages with videos. And since they are more engaging than mere texts and images, videos can help reduce bounce rate and build trust.
4. Including videos on emails – This 2022, engaging emails and newsletters will be just more than creative templates. It's about time to include videos too. Of course, the type of video will depend on your topic, objectives, and goals. For instance, if you're launching a new product, give them a sneak peek of your product through a video.
5. A greater demand for variety on social media platforms – A well-thought-out social media strategy is crucial, but a solid video marketing plan is another thing. The year 2022 is the year to get yourself in front of the lens and on social media! Here are some standard video formats you could include in your marketing plan, but remember to stay creative as possible:
· Q&As
· Events
· Interviews
· Unboxing videos (if you sell products)
· How to's
· Behind-the-scenes
· Sneak peeks
It's also crucial to remember that every social media platform only allows videos to reach specific lengths.
· Facebook allows you to use up to 240 minutes
· Instagram provides you a minute to share a video as a post, 15 seconds as an IG story, and a maximum of 1 hour as an IGTV video or live.
· Twitter allows videos up to 2 minutes and 20 seconds.
· Snapchat has a 10-second limit.
· You can create 10-minute videos for LinkedIn
To get the best results, make sure to optimize your videos according to each social media platform.
Creating a Video Marketing strategy
Here's what you'll need to accomplish a solid video marketing strategy this 2022:
Identify your goals
Before you do anything video-specific, ensure that you know what you want to achieve with your project. Usually, video marketers target one of the three stages of the buyer's journey:
· Awareness – Your video should introduce your products and services in the most appealing way.
· Consideration – Once they're familiar with your products and services, show them how your product or service can help better than your competitor's.
· Decision – When your customer is ready to make a purchase, prove to your prospects that you have pleased many customers.
Know your target market
Video marketers always have their target audience at the forefront of their minds. If you're a new business, we highly recommend creating a buyer persona to better understand your audience's motivations and pain points.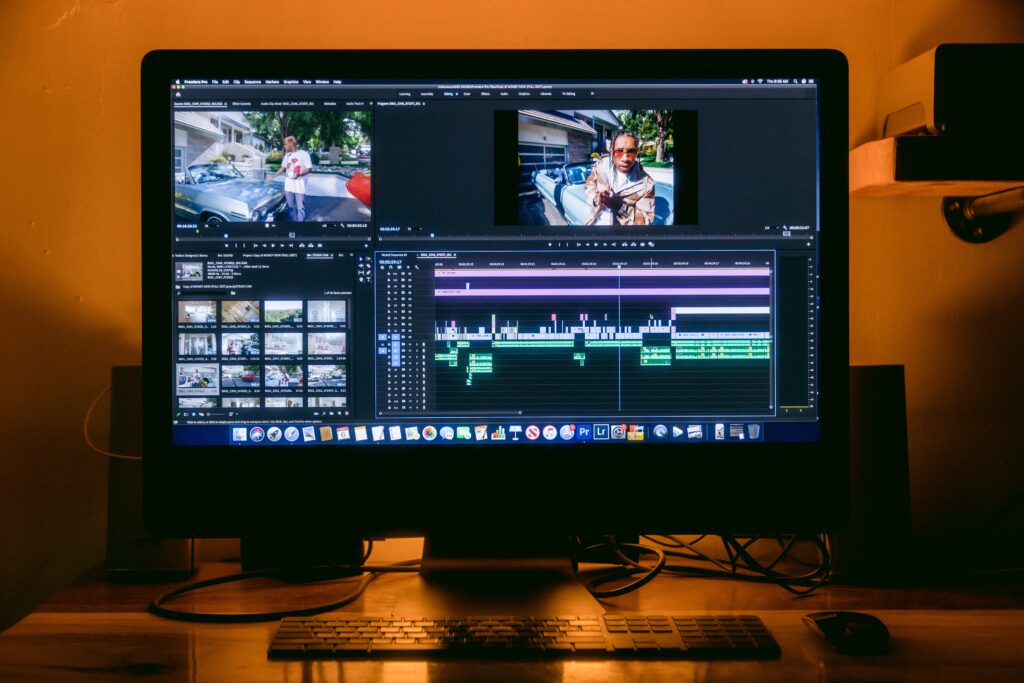 The video creation process
Video is a powerful storytelling avenue only if used wisely. Here's a step-by-step process of how you can create compelling video content: ·
* Identify the topics that'll appeal to your target audience
* Outline the script
* Develop a certain vibe for your videos
* Shoot and edit your videos
* Upload and incorporate videos into your marketing content
* Measure the results
* Improve your video marketing strategy based on data and feedback garnered
Create your Video Marketing Strategy today
If there's anything to realize after reading this post, it's that video marketing does wonder for businesses. If you're not confident you can build one that'll generate positive results, we at BrightMinds PH can help you develop video campaigns that work. We'll walk you through your problems and goals, identify your target audience, and find out the best ways to reach them. Message us for a free quote today!